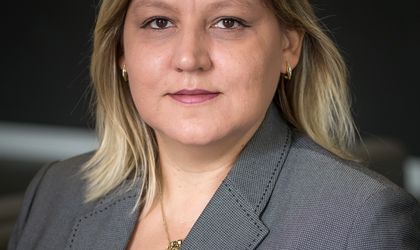 Nestlé, the largest food and beverage company in the world, announces financial results at group level for the first quarter of 2022. The organic growth reached 7.6%, with real internal growth (RIG) of 2.4% and pricing of 5.2%.
Growth was broad-based across most geographies and categories, with increased pricing, continued momentum in retail sales and a further recovery in out-of-home channels. Total reported sales increased by 5.4% to CHF 22.2 billion (3M-2021: CHF 21.1 billion). In April, Nestlé Health Science completed the acquisition of a majority stake in Orgain, a leader in plant-based nutrition.
Mark Schneider, Nestlé CEO, commented: "In these first months of the year, the war in Ukraine has caused unspeakable human suffering. We remain focused on supporting our colleagues there and providing humanitarian relief, while standing with the international community in the call for peace. Amid this challenging environment, we delivered strong organic sales growth with resilient RIG. We stepped up pricing in a responsible manner and saw sustained consumer demand. Cost inflation continues to increase sharply, which will require further pricing and mitigating actions over the course of the year. The Nestlé team addressed these headwinds and advanced our long-term strategy and sustainability objectives with agility and determination. We confirm our guidance for the year".
Zone Europe financial results
Organic growth reached 6.9%, with solid RIG of 2.8%. Pricing increased to 4.1%, with an acceleration across most geographies and categories. Foreign exchange negatively impacted sales by 5.4%. Reported sales in Zone Europe increased by 2.2% to CHF 4.6 billion.
Zone Europe reported high single-digit organic growth, supported by higher pricing, sustained e-commerce momentum and a further recovery in out-of-home channels. The Zone continued to see market share gains, particularly in pet food, coffee and plant-based food.
By product category, the key growth driver was Nestlé Professional, with sales exceeding 2019 levels. Sales in Purina PetCare grew at a double-digit rate, driven by premium brands Purina ONE, Purina Pro Plan and Gourmet as well as veterinary products. Sales in Infant Nutrition grew at a double-digit rate, helped by market share gains. Confectionery reported mid single-digit growth, with a strong recovery for KitKat and gifting products. Growth in coffee was almost flat, following strong double-digit growth in the first quarter of 2021. Starbucks products resonated strongly with consumers. Culinary posted a sales decrease, following a high base of comparison in 2021. GARDEN GOURMET® plant-based products continued to see strong momentum.
"Nestlé Romania finished the first quarter with double-digit growth, an increase supported by a strong evolution in all categories. The growth is due to the sustainable choices with a balanced nutritional profile made in the company's portfolio. In the first three months of the year, launches took place in all nestle product categories, being brought on the market innovative products under brands entered for the first time in Romania – such as NESVITA® (oat snacks for breakfast) and NANCARE® (pediatric supplements) or being extended the ranges already existing on the market", stated Silvia Sticlea, Country Manager Nestlé România.
Thus, Nestle's portfolio has grown this spring with new products suitable for all ages and tastes: MAGGI Idea of the Day Chicken with mushrooms and MAGGI Sauce for Hamburger, Fitness Dark Chocolate, NESCAFÉ® Cappuccino Mocha and NESCAFÉ® Frappe Vanilla, NESCAFÉ® Dolce Gusto Buondi and Essenza di Moka, Starbucks By Nespresso® Breakfast Blend and The Premium Signature Chocolate, JOE Dreams Cocos, After Eight Strawberry, Les recettes de L'atelier Dark chocolate with affines, almonds and hazelnuts and Milk chocolate, caramel, almonds and hazelnuts, KitKat Pops, Smarties bag and Easter seasonal under the brands Smarties and Kitkat, and in the pet food segment, the Felix range has been relaunched.
Providing humanitarian relief to the people of Ukraine
Since the beginning of the war, Nestlé has focused on supporting its employees, their families and the people of Ukraine. The company has mobilized teams across the region to get food and essential supplies to the local population. Working in partnership with Ukrainian charities, Nestlé has also organized direct humanitarian support in the war zone.
Nestlé is one of the few companies that continues to keep shelves stocked for the population in Ukraine. The company was able to largely maintain operations in the west of the country, whereas operations of its factory in Kharkiv were halted due to heavy shelling. Nestlé employees volunteered to transform the company's Kharkiv Distribution Center into a donation center to provide food to the local community. To date Nestlé has donated more than 40 million servings of food, beverage and nutrition products across the country.
Nestlé has been and continues to be in close contact with its 5,800 employees in Ukraine. Among other measures, the company is providing them with advance salary payments, one-off payments to support relocation, salary continuance for the foreseeable future and job offers in other Nestlé operating companies.
Additionally, Nestlé has set up support hubs in neighboring countries, such as Poland, to welcome employees and their families who have fled Ukraine. For example, part of the company's factory in Rzeszow, Poland has been converted into accommodation for those fleeing, and temporary housing has been arranged in other parts of Central and Eastern Europe.
Nestlé employees all over the world are bringing to life the company's long tradition of humanitarian support. They are supporting humanitarian relief efforts through donations to The International Federation of Red Cross and Red Crescent Societies (IFRC), with the company matching all contributions to double their impact. The company has also supported Global Citizen's #StandUpForUkraine campaign, pledging monetary support to Global Giving that will provide critical relief for refugees who have fled Ukraine. In total, Nestlé has committed more than CHF 15 million in monetary and product contributions to the people of Ukraine this year.
"In Romania, we mobilized locally and helped our colleagues and refugees in Ukraine with 69 tons of products totaling over half million CHF, these products were donated through our partners from the Food Bank, whom we thank for their efforts and for the partnership of the last 5 years!", stated Silvia Sticlea, Country Manager Nestlé România.
Full-year 2022 outlook confirmed
We expect organic sales growth around 5% and underlying trading operating profit margin between 17.0% and 17.5%. Underlying earnings per share in constant currency and capital efficiency are expected to increase.