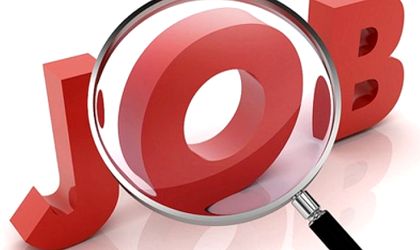 The search for a new job increased by 12 percent in March compared to the previous month and 20 percent compared to March 2018, according to the searches counted by BestJobs.ro. Most wanted jobs were drivers, accountants, engineers and HR specialists.
For the third consecutive month, the jobs in the transport, financial and accounting fields and engineering were most sought after by Romanian employees, with a total volume of over 71,000 searches, up 11 percent from February. Novelty of March comes from the human resources field where employees have registered over 10,000 job searches throughout the month.
The top 10 companies that received most of the jobs posted in March this year were Oracle Romania (1,941 applications), IKEA Romania (1,813 applications), Banca Transilvania (1,787 applications), ENEL (1,575 applications), Alpha Bank (1,457 applications), Rompetrol (1,490 applications), Inditex (1,454 applications), British American Tobacco (1,443 applications) and Societe Generale European Business Services (1,428 applications). Oracle is in the top of the candidates' preferences for two months in a row.
And in March there were candidates who chose to apply directly to the profile pages of BestJobs employers.
Thus, the companies with the best employer brand in March were: Oracle, with 139 spontaneous applications, IKEA Romania, with 113 spontaneous applications, Innovation Experience, with 196 spontaneous applications, HRS Romania, with 102 spontaneous applications , WNS Global Services, with 100 spontaneous applications, British American Tobacco and Manpower Romania, with 98 spontaneous applications each, Continental Automotive Group Romania, with 96 spontaneous applications, Coca-Cola HBC Romania and ENEL with 93 spontaneous applications every.