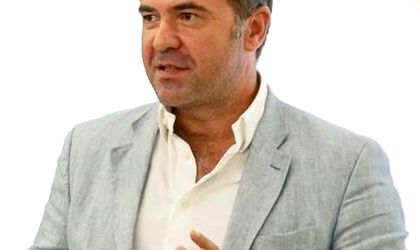 About 60% of top executives are willing to accept that they are exposed to an aggressive and toxic lifestyle and the pressure on them – both in terms of job responsibilities and the stress and anxiety generated by the current society pace – dramatically affects their relationships with others and family life, reveals an analysis conducted by K.M. Trust & Partners Executive Search & Organizational Development.
Out of a total of 45 C-level managers (no top managers in the suite of roles identified with the letter C (eg. CEO, CIO, CFO, etc.) from 17 industries, representing companies with a turnover of over 2 billion euros who recently participated in the "Management of Stress and Anxiety in Leadership Roles" program run by K.M. Trust & Partners, over 50% said they manage with great difficulty change, fears or uncertainty.
Following the program, 60% of them decided to profoundly change their lifestyle, approaching new methods of mental training, to get to know themselves better (self-awareness) and to better manage their own reactions and emotions (a subcomponent of emotional intelligence with a major impact on our health). Given the impact that the pressure they themselves are exposed on the coordination teams and on the families has, the participating executives have extended these lifestyle changes within their own companies as well as in family life.
"The figure is growing, if we look at the recent years` evolutions. A worrying, growing number of executives at the top of large corporations are : we basically exposed to an increasingly pressing lifestyle, which has severe consequences on health, our social and family relationships", says Radu Manolescu, founder of K.M. Trust & Partners.
*Data show that 42% of worldwide employees have experienced a decline in mental health since the onset of the pandemic. In Romania, the pressure is felt especially in very large companies, with numerous teams, in the context of acute pressure on the labor force, not only at the level of employees but also at the higher management levels, which affects all economic branches, K.M. Trust & Partners representatives state. According to the Trade Register data, in Romania there are almost 700 companies with a turnover of over EUR 50 million, generating a cumulative annual business of almost EUR 29 billion.
What to do? 5 recommendations from K.M.Trust & Partners specialists:
Creating / ensuring an environment in which objective feedback is part of the organization's culture. The sincere feedback offered with respect contributes significantly to the increase of the self-awareness of each individual.
In order to receive / provide honest feedback, an environment in which trust is constantly cultivated is necessary (continuous addressing of possible team dysfunctions). 
Ensuring safe spaces for managers to discuss with specialists about anxieties or fears. 
Exposing top managers and employees to awareness programs on how the brain works and mental training methods to counteract stress, calm and clarity. 
A lifestyle as balanced as possible, in the current conditions (minimum 7 hours of sleep, sports, quality social interactions, time allocated to the family, time allocated to passions, etc.).
The trend will be maintained for a long time, because it takes months of routine in order to stabilize new habits, according to K.M.Trust & Partners specialists.