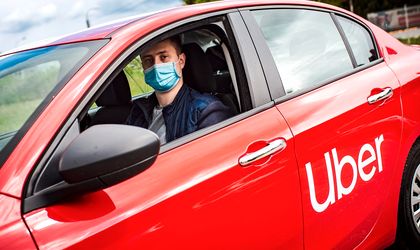 After months spent inside their homes, Romanians started to go on vacation in crowds, taking advantage of the vaccine passports and open borders. When looking for a holiday, the first steps and clicks are directed towards search engines for cheap flights. From now on, the users of one of them – Kiwi.com, the innovative travel-tech company, will be able not only to find good connections, but also use Uber for half the price. 
Romanians started to go for international vacations in crowds. Considering that travel was mostly local in the past year, now they would like to enjoy a destination over the border. According to a survey conducted by the European Travel Commission, 72% of Europeans declared the desire to travel abroad at least once until the end of September, while almost half said that they prefer to get to their destinations by plane*. That is why travelers returned to searching for cheap tickets and travel opportunities so eagerly and quickly. Kiwi.com performed more than 49 million search queries for Romanian travelers looking for flights since 1st May and the top destinations booked by Romanians on Kiwi.com for the summer months are London, Milan, Rome, Brussels, and Paris.
In the new reality, trips should not only be affordable, but above all safe. That's why the new collaboration between Uber and Kiwi.com, will appeal to those who appreciate simple, economical and safe solutions.
Door-to-door travel
When booking travel in July and August via Kiwi.com, first-time users will receive a dedicated 50% promotion** on trips ordered via the Uber app. The unique code will be handed over with the boarding pass up to six hours before the scheduled departure. With this code, users can be assured that they will arrive at the airport on time and won't overpay for the airport transfer.
"We were all very much looking forward to the opening of borders after the difficult time of the pandemic which made us change the way we move. We need not only tailored, but above all, safe solutions. We hope that through this new cooperation, we will make it easier for thousands of passengers to get to the airport or their hotel safely and on time." – says Ana-Maria Borlovan, Country Operations Manager Uber Romania.
Who is Kiwi.com?
The concept of Kiwi.com is similar to Uber's mission – to streamline travel. The innovative travel-tech company's unique and powerful algorithm finds flight options not available elsewhere, searching the entire airline industry to find the best routes and the cheapest prices for customers. From now on, when booking a trip with Kiwi.com, along with the boarding pass, users will also receive a dedicated code for a ride with the Uber app to use in cities where the app operates.
"We are excited to begin our partnership with the Uber platform. Just as Uber brought a revolution to ride hailing, at Kiwi.com our innovative technology is disrupting the traditional ways of searching and booking flights by bringing greater customer choice and access to unique travel itineraries you just won't find anywhere else. This is a perfect partnership!" – says Golan Shaked, Chief Commercial Officer at Kiwi.com.