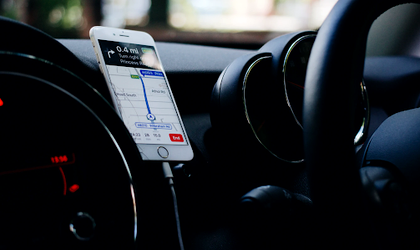 If you are someone that operates a business, you should know that overhead expenses impact your business profits and also affect the day-to-day operations of your company. However, the Global Positioning System (GPS) can help you streamline your business operations to save you time and money. Read on to learn how GPS can improve efficiency and lower your expenses.
Lowers Downtime
With GPS, you can increase labor efficiency which is another big overhead expense for most businesses. GPS allows you to collect real-time data if you are operating a transportation business, and you can also get rid of timesheet fraud. The technology helps you to establish different problems with the employees that can be costing you extra money. The managers can also see where the workers are and monitor their activities. By reducing idle time, GPS improves efficiency which results in less downtime. Reduced downtime is a major cost-saving expense that you should never ignore.   
Helps Reduce Fuel Costs
Studies indicate that GPS tracking installed on your fleet helps you to monitor the movement of each vehicle. A fleet that has a GPS tracker with camera can promote fuel reduction costs since the drivers cannot divert the route or conduct other personal errands while on duty. You can use the information that you collect to lower your fuel expenses while at the same time promoting efficiency in your operations. When you can track the movement of every truck, it becomes easier to achieve your daily targets.
Geofence is a form of technology that comes with GPS, and it helps to check if a truck leaves defined boundaries. In some cases, if the drivers get lost on the way, they would take longer routes which would lead to increased fuel consumption. GPS helps the drivers to use shorter routes, and this can go a long way in saving fuel.    
Promotes Safety
GPS technology promotes safety since it utilizes a fleet dash camera that helps you to monitor if the drivers are wearing seatbelts during their travels. You can also check if the driver is distracted while driving. For instance, actions such as texting, eating, or drinking can distract drivers. GPS tracking helps you to check if the driver is overspeeding, and you can alert them before an accident happens. 
GPS also helps in getting compensation from the insurance company since you can provide video evidence to show what transpired in the event of an accident. If your truck is involved in an accident, the data you collect from GPS tracking will help you to reduce your out-of-pocket expenses since it can show what transpired. Insurance companies are primarily concerned about protecting their business interests, so they may not pay for the damages if the driver was wrong. Another benefit of GPS tracking is that it allows you to respond promptly in case of an accident. You can also identify the exact location of the accident which will help you to provide the much-needed assistance to the driver. 
Disaster Response
Disaster can strike unexpectedly, and GPS technology can be used to locate the exact location of the problem. The disaster response team will also note the different types of equipment and crew that are needed to assist the victims. The data collected can be sent to the headquarters where it is analyzed to set the tasks for the crew assisting the victims. A prompt response is expected from the emergency services during a disaster and GPS can help reduce stress by providing the information required in the hardest-hit areas. 
Automate Payroll Processing 
Workers in different companies have to clock in and out for work. When the process is done manually, it may have some loopholes that can lead to additional expenses to the company. For instance, any employee can log additional hours without doing any work. GPS technology will help eliminate paperwork while at the same time automate timesheets and process payroll. You can sync your timesheets with your accounting program as this will make it easier for the administration to process salaries for the workers and promote transparency.
In any business, overhead expenses are costly to the company. The good news is that technology such as GPS can help you streamline the operations of your business to improve efficiency while at the same time reducing your expenses. This kind of technology helps you to collect data in real-time if you operate a transportation business. You can also use this technology to automate the payroll system which promotes transparency in the operations of your organization.