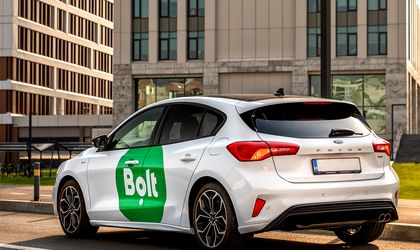 Business travel and employee commute have always been hot topics for any company. Of course, buying and maintaining a car fleet is a reasonable decision, but not always a practical one.
When your company is large or medium-sized, extra costs begin to pile up, starting with maintenance, fuel, parking, and ending up with all the paperwork related to travel expense bills. All of these can tie up a lot of time and valuable resources. Any good company knows: streamline time-consuming tasks and drive focus towards business-related activities. 
This is where Bolt Business comes in. A hub-like Bolt platform that allows you to manage everything about your company's business travel, all in one place. Every member of your team can book rides on the company's account, and keep track of routes and travel-related expenses. Your employees won't need to worry about travel costs or paperwork. All they need to do is use the Bolt app, which they are already accustomed to. This is a fast, hassle-free, and more environmentally friendly way of travel since all Bolt rides in Europe are 100% carbon-neutral.
The all-in-one-place approach saves time and money for your company. Yes, that includes parking fees and car insurance costs, because all Bolt cars are already insured. Think of Bolt for business as a digital HQ that offers a clear view of all business trip activity, expenses, and reporting. Plus, the automated billing system ensures no paperwork is needed. The time of travel bills and invoices is long gone. Now the process is simple, transparent, and easy to understand.
Another benefit of using Bolt Business is setting up different expense limits. See how much each member of the team is spending on travel and pre-define your budget so that no one needs to worry about stepping out of the policy. While this option comes in handy for team members, Bolt Business has another trick up its sleeve: you can pre-book rides up to 15 days in advance and you can also book rides for your company's guests, even if they are not using the Bolt app. All you need to do is set the destination, add a few details about your guest, choose the preferred ride type, and set the time and place for the pick-up. Next, the passenger will receive an SMS before the driver arrives to let them know who is picking them up and when.
Last but not least, because Bolt is an international company, Bolt Business runs seamlessly even when abroad. No need to tweak or change anything, just open the app and hail your next ride, no matter where you are. Bolt Business is already available in Romania and over 3000 corporate clients are using it daily for business travel. Most of these are large and mid-sized companies from various fields of activity, such as retail, mass-media, banking, tech, architecture, law, customer support, health, or automotive. So, regardless of your profile, with Bolt Business, ride-hailing and business travel are now in good company.