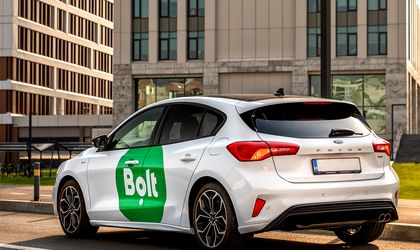 Bolt Business, the corporate transport division of Bolt mobility super-app, has announced a year of record growth as 2022 comes to an end.
Bolt Business, which offers ride-hailing services to large corporate clients across Europe, has grown its GMV by an unprecedented 425% since the start of the year. This growth has been driven by growing partnerships with existing clients, as well as a huge push to sign new clients. As a result the number of unique users on the Bolt Business platform grew by 400% when compared to the same time last year, with the number of orders increasing at the same rate.
Nick Powell, VP Bolt Business, puts this performance down to two main factors: the industry continuing its post-pandemic recovery and employees' desire to collaborate with colleagues in person.
"Business travel is going through a period of unprecedented change. The pandemic essentially brought the industry to a standstill, the economic downturn is challenging companies across all sectors, and climate change is rightly a major concern for everyone.

"That said, we are seeing businesses have a growing desire to foster face-to-face collaboration between colleagues after years of sitting behind a screen. Anyone managing business travel needs to balance employee safety, cost, and sustainability so we're pleased that in this challenging environment we've been the corporate travel provider of choice for so many businesses", he said.
Bolt Business offers its clients safe and affordable ways for their employees to travel across Bolt's suite of products. This includes ride-hailing, car rental, and scooter and e-bike rental, all of which can be managed via a single expense management platform which provides full control and visibility to the company admin. At a time when the macroeconomic environment means lots of businesses are under pressure to cut costs, Bolt Business offers some of the most competitive prices on the market as well as a green choice for corporate travel.
"While the external environment is going to remain challenging, fatigue from video calls is real and this will lead to an increase in face-to-face meetings, especially with external parties", said Nick Powell. "We believe that with our combination of affordability, reliability to get your team where they need to be, and industry-leading expense management tools we're well-positioned to continue our stellar growth into 2023."
The announcement of Bolt Business' 2022 performance comes shortly after they inked a deal with corporate mobility platform HQ, which hosts other mobility options such as private black cars, taxis and chauffeured cars.