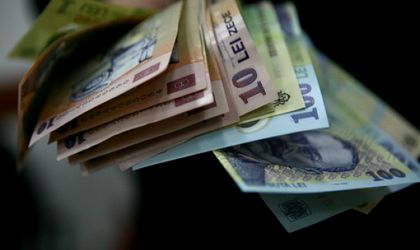 The new increase of the minimum wage is a burden for more than half of small and medium enterprises (SMEs) in Romania, who claim they will be forced to lay off some of their employees, according to a study conducted by the National Council of Small and Medium Enterprises in Romania (CNIPMMR).
CNIPMMR does not support raising the country's gross minimum wage without rigorous substantiation on objective criteria, carrying out an impact study, applying the SME Test, consulting all representative employers' confederations, taking measures to improve labor relations regulations, simplifying bureaucracy, and reporting the social contributions, due to the quality and quantity of the services and insurance benefits received.
In this respect, CNIPMMR conducted the SME test on the effects of raising the minimum wage from RON 1,900 to RON 2,080 (and RON 2,350 for employees with higher education or over 15 years' experience) in the form of an online survey, among its members, on November 13-23, 2018, with 963 respondents.
"The result has shown that talks on raising the minimum wage are largely affecting small entrepreneurs, but such consultations are also necessary and beneficial to the business environment. More than 80 percent of respondents express disapproval of a minimum wage differentiated on various criteria, and 74.6 percent of respondents argue that an increase in the minimum wage from 1 December 2018 (to RON 2,080 and to RON 2,350) will bring difficulties for enterprises," said Florin Jianu.
More than half of SME managers (53 percent) claim that they will have to lay off some of their employees as a result of the raise in the minimum wage, while 44 percent say the company's productivity will decrease.
Asked "What measures do you think necessary to take to raise the minimum wage?", most managers highlighted the need to lower taxation, have zero tax for minimum wage incomes, stimulate investment, and simplify bureaucracy.
The CNIPMMR representatives do not support the setting of different levels of minimum wage based on seniority, studies or other criteria, while the country's minimum gross wage is the same for all employees and all sectors. It is necessary to analyze and capitalize the minimum salary model per hour, not per month, and the payment should be made according to the number of hours worked. They also say that for equal work, there should be equal pay.