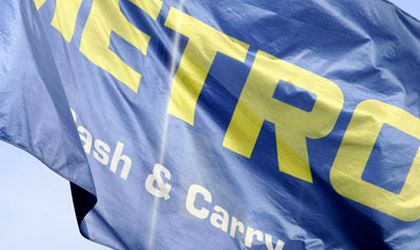 Metro Systems Romania, part of the Metro Group, announces the launch of the first incubation cycle of Tech'N Trade Startup Hub, aimed at entrepreneurs and startups that innovate in retail and related fields within the development center of the company in Cluj-Napoca. Through this program, the company aims to connect entrepreneurs with the B2B retail market and provide support in launching and developing a start-up.
The Tech Start Startup Hub incubation program is intended for potential entrepreneurs and retail and related startups, whose solutions are currently in an early stage of development, and which target areas such as: distribution, restaurants, industry hospitality, local stores, e-commerce, shopping experience, operational management, marketing, customer support, data processing.
"Tech'N Trade Startup Hub was launched from the company's desire to appeal to the young talent category with dynamic ideas from the Cluj region and to build digital retail solutions for the future," says Jurgen Boekholt, managing director, Metro Systems Romania.

"Through Tech'N Trade Startup Hub, we want to develop innovative partnerships with startups and startups that we will support on their way. We believe in the potential of the Cluj-Napoca market, we are open to long-term collaboration and we want to put our mark on this industry," says Mihai Frentiu, Tech'N Trade Startup Hub program coordinator.
Enrollment in Tech'N Trade Startup Hub is done by April 22, 2019. The selection process will consist of two stages: submitting an online application by completing the application form available on www.techntrade.ro followed by a session interviews with representatives of Tech'N Trade (mentors, organizers, coordinators, etc.) and program partners, Activize.Tech.
"The local start-up ecosystem can grow well only in the context of all the pillars of an ecosystem collaborating, including large companies that can support startups through commercial collaboration, product development consultancy and business strategy." We welcome the opening of METRO SYSTEMS to support local retail startups as being a complex industry there are many things that can be innovated by the startup contribution," said Mircea Vedan, one of the mentors of the program, co-founder of the Cluj Startups community and partner in Activize.Tech.
The program can include entrepreneurs with a pre-launch business and need support in technology, business development and product launches and entrepreneurs who already have a start-up or product launched and looking for commercial, long-term collaboration projects in the retail industry.
The participants of this program will receive personalized support and guidance from the experts and the Metro Systems team in the process of validating market needs, strategic consultancy, market support by specialized mentors, interacting with potential customers in the Metro Cash & Carry network , will benefit from workshops and technical advice on different product development themes and will have a working space in the Cluj-Napoca office during the program. The program will run for a period of 3 months starting May 6.