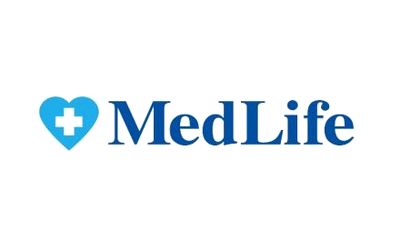 The MedLife Board of Directors has signed a syndicated credit facility with BCR, Raiffeisen Bank, BRD Groupe Societe Generale and Banca Transilvania, for refinancing existing facilities, extending the financing period, rearranging the related terms and conditions, and increasing the funding limit up to a threshold of about EUR 66 million.
The additional credit limit of EUR 10 million will be in the form of a facility in term and will be used by MedLife, together with other company's own cash, for possible new market opportunities. 
"We have the largest procurement portfolio, the largest know-how in this field, and a strong organic growth, which maintains our leadership in the healthcare market. We aim to remain active in the procurement market, we have proven to be a reliable and long-term partner for the founders of companies, so for the coming year we are looking at a few transactions to join our group new entities and caliber partners, from outside the country," said Mihai Marcu, CEO and president of MedLife.
CA MedLife was authorized and delegated for this purpose at the Extraordinary General Meeting of Shareholders held on 8 October 2018. At the same time, another AGEA agenda item referred to the empowerment of the Board of Directors of the Company to decide whether to offer MedLife's own shares to current or former employees or current or former members of the management of the subsidiaries the quality of shareholders/associates of these subsidiaries (group companies, medical units) in exchange for the actions of the Program recipients in subsidiaries.