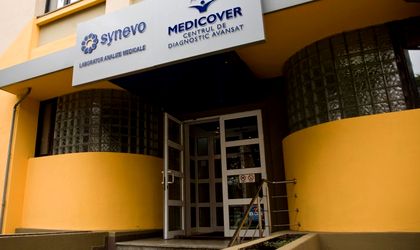 Medicover, a Swedish health and diagnosis group, has registered in Romania total revenues of EUR 59.3 million in the first half of this year, up 40.5 percent year-on-year. 
Medicover offers both medical and diagnostic services in Romania. Income in Romania accounts for 14.7 percent of Medicover's total earnings. Romania is the third market as revenue share, after Poland and Germany.
Romanian Medical Services generated revenue by 83.8 percent higher, rising from EUR 16 million in the first half of 2018 to EUR 29.4 million. Evolution was driven by purchases made last year when the company took over the Pelican Hospital in Oradea, the Phoenix Medical Center in the Oltenia area and the Academic Medical Center in Bucharest.
Diagnostic services in Romania generated total revenues of EUR 29.9 million in the first half of the year, 14.1 percent more than last year. The evolution was supported by the expansion of the national presence, during which 10 Synevo Harvesting Centers and a modern laboratory in Ploiesti were inaugurated.
"Revenues from the Medical Services segment in Romania recorded strong growth in the first half of the year. We had a record number of patients in all business areas. Increasing the share of direct paid medical services demonstrates that the excellent experience we offer causes patients to opt for our services. We will continue to invest to provide patients with the best experience, focusing on service digitization. We have already launched and will continue to implement in our clinics services such as e-Reception or Medicover Express," said Adrian Peake, General Manager of Medicover Romania.

"In the first half of the year, we have expanded our portfolio of laboratory tests, especially on the genetic segment. This year's new integrated Cobas analyzer line from the Central Reference Laboratory has also become operational, allowing for a large number of tests, approximately 8,000 tests / hour, with maximum accuracy. We are continuing the territorial expansion plan. We have inaugurated 10 new harvesting centers and a laboratory in the first half of the year, currently with over 85 percent national coverage. We have the objective to be present in all counties in Romania," said Laurentiu Luca, general manager of Synevo Romania.