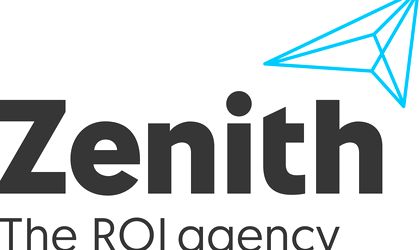 Zenith announces a new approach in the media communication, supported by the relaunch of the brand identity, positioning and the network's platforms.
The action is coordinated by Vittorio Bonori, Global Brand President Zenith, and represents the most important moment in the network's development, after the launch of the ROI Agency positioning in 2002.
 "Our vision is to offer our clients growth in business results and for this is needed a new manner of work that harmonizes the technology and the innovation. I am convinced that the new Zenith brand vision and identity build a distinct positioning, centered on ROI, that differentiates us from our competitors," said Bonori.
Under the ROI+ name, the new approach aims to solve the clients' business challenges through advanced communication models.
The new Zenith mantra is: "We combine data, technology and specialists in order to explore new opportunities, to find solutions to complex challenges and to rise the clients' business results."
The Zenith logo is reinterpreted under the shape of an inspirational structure and the new range of colors, fonts and images shapes a distinct tone of the Zenith brand, at a global level.
Romanita Oprea