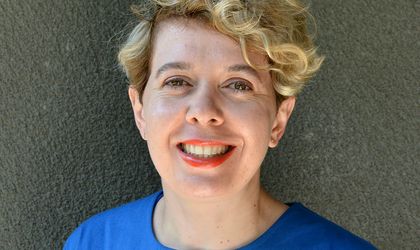 Despite the challenging economic times, marketing investments in 2023 are expected to remain strong. In fact, 89 percent of CMOs and senior marketing executives say they're planning to raise their marketing budgets, with 44 percent indicating that those increases will be substantial, according to eMarketer.
By Romanita Oprea
A study by EGC Group, a New York-based, full-service, integrated marketing and digital agency, shows that over 60 percent of business owners plan to maintain or increase their marketing budget for 2023, while 36 percent say their biggest marketing challenge is keeping up with ever-changing social media algorithms.
While nearly half (48 percent) of the business owners polled reported having negative feelings about their business outlook for 2023, a third (33 percent) revealed that they were sticking with existing plans to expand their businesses, many looking to introduce new products and services to increase revenue. 37 percent said they were likely to increase their marketing spend and 30 percent noted they'd maintain it. The survey suggests that many businesses aren't pressing the panic button, but rather doubling down on the future. "Many are looking at a potential downturn as an opportunity," observed EGC Group President Nicole Penn. "We also see that the respondents plan to make a greater shift to digital marketing, showing the value of targeting and measurement that digital brings."
Economic uncertainty will drive marketing innovation—with an eye towards efficiency and increased profitability—as brands and marketers adjust their marketing approaches to the current climate. Moreover, there are case studies showing that brands that invest in marketing during a downturn are positioned to accelerate growth when the upswing comes. Procter & Gamble actually increased its marketing budgets during the covid-19 pandemic to keep brand salience and enjoyed revenue growth of 4 percent in 2020.
According to Jess Zhu of AdAge, these strong investments place a heavy mandate on modern marketing leaders. If brands are to continue to increase their marketing dollars despite financial marketplace uncertainties, they must be prepared to show ROI. And with the measurement landscape changing, CMOs and senior marketing executives cite measurement as the single greatest challenge facing their programmes today.
"Now is the time to take stock of what's possible within the new marketing landscape, approaches that offer strong, scalable, and (most importantly) sustainable measurement capabilities in 2023 and beyond. The root of many of the current measurement challenges is the fact that the common resettable, cross-site, and cross-app advertising identifiers are going away. Beyond the loss of identifiers themselves, there's the challenge of attribution across the buyer journey," Jess Zhu added.
An eye on metrics
Alana Badcoe of Market Treach argues that demonstrating effectiveness will be challenging for marketers. They'll need to control costs and prove the value of every dollar spent during this period of economic uncertainty.
"The variety of metrics used by brands adds an extra layer of complexity; effectiveness can mean different things depending on business goals. Long-term brand building, creating advocacy, boosting footfall or generating high quality leads are all marketing objectives that require different metrics to show success. Consumer attitudes towards their data and privacy shouldn't be ignored."
In the UK, Parliament is set to resume work on the "business-friendly" Data Protection and Digital Information Bill, following a hiatus.
"If consumers feel their data is being misused, they will push back. Adblocking has been on the rise again over the past two years—especially on desktop. These factors have implications for measurement. The need to control costs could result in switching spend out of perceived expensive advertising channels—and many are experiencing inflationary pressures, including Pay Per Click and TV—to lower-cost channels," Alana Badcoe added.
However, efficiency in media buys shouldn't be confused with effectiveness. Efficiency often translates to "cheaper," but this may not deliver the reach, attention or quality of audience a brand is aiming for.
Going digital
A lot of uncertainty is also expected in digital marketing due to the introduction of more app tracking transparency by Apple, together with Google's plans to end the use of third-party cookies. This means the focus on the value of first-party data and a growing use of contextual advertising are likely to accelerate this year, and this will influence which metrics are valuable. Marketers in 2023 will have more choices of platforms and channels than ever, but they will need to make sure the chosen channel and the way it's measured can meet their objectives.
The fragmented media landscape is only going to become more complex with streaming, augmented and virtual reality activations, and new social media platforms beginning to have an impact. Culture formation is increasingly a "bubble up" phenomenon that is shaped by communities, "tribes," and fandoms across a decentralised media ecosystem. For marketers, this means a rethink of the traditional notions of "mainstream." Taking part in the "bubble up" culture will require brands to find authentic ways of engaging with numerous different communities while remaining true to a clear, overarching brand proposition.
Kantar media effectiveness and touchpoint planning studies consistently show that a minority of touchpoints deliver most of the impact for brands. Across a wide range of markets and categories, we typically see that 20 percent of touchpoints deliver 80 percent of the brand impact. This suggests that brands can maximize ROI by scaling back investments in less impactful touchpoints and focusing budgets on those that deliver the highest impact. Studies also show that digital touchpoints are overtaking traditional channels in terms of brand impact and efficiency. This is a trend that has been accelerated by the pandemic and amplified further by TV ad cost inflation.
Obviously, this does not mean that marketers should abandon TV; on the contrary. TV remains the single most impactful channel for brands and continues to be the cornerstone of effectiveness in many campaigns. Also, according to Kantar, consumer research has a crucial role to play—both in terms of informing longer-term touchpoint strategies for a brand as post-pandemic media consumption habits take shape, as well as underpinning a test and learn approach to maximising the media effectiveness of individual campaigns.
In the EU, digital marketing represented 56 percent of total marketing budgets last year, while offline and OOH channels are on a downward trend (Gartner – The state of marketing Budget and Strategy 2022). This trend could be observed especially in recent years, which were influenced by pandemic restrictions, leading to a change in the public's behaviour. "At the present time, a mix between digital and offline channels is suitable, where we must have the ability to anticipate how the population reacts to the socio-political changes that are taking place. Brands need to meet the customer where they are, not where brands wish them to be."
The study carried out by Gartner identifies a trend called "customer journey orchestration" for 2022, which involves the creation of a dynamic communication strategy in which we must consider and prevent possible changes in the customer journey we are following.
"This dynamism implies a constant monitoring of campaigns and their optimisation to reach the desired stage in the conversion funnel. If we look at the budget split in digital, we'll notice that the highest shares were allocated to Social Media (10 percent) and Search (9.8 percent), followed by Display and Video. This spending ranking once again shows that Social Media is a channel that continues to deliver and generate results. In 2022, approximately 70 percent of the population used at least one SM platform, and Facebook's ad reach in January 2022 was the equivalent of 59 percent of all internet users in Romania (Datareportal – Digital 2022 Romania). A good practice to get a mix with high conversion potential is to combine it with Search advertising," argued Claudia Chirilescu, owner at Spoon.
Along with the increase in digital budgets, we're also seeing an increase in the frequency of ads, which is not satisfying to users, as they end up either opting for paid and ad-free versions of the platforms they use or using them less altogether.
Therefore, another important thing to consider is the placement of ads.
"This is where the flexibility of the platforms comes in, helping us to adapt the message to user preferences. We also have the ability to optimise the ads according to the message, so that they are well integrated into the channel ecosystem," Claudia Chirilescu added.
These kinds of adaptations are available on most advertising platforms, which have created various tools that help media agencies optimise ads according to placement and messaging, but also vice versa.
In order to achieve their objectives for each campaign, agencies make these adjustments and manage to offer users a non-intrusive and native experience that is adapted to the platforms they are using.
And, as pointed out by WARC's 2023 Marketer's Toolkit, paying attention to the tone of the messaging is also important in building connections with customers. Humour is an underused technique, but if it's used well, it can become a competitive advantage, even during tumultuous times.
 "At the beginning of 2023, brands are still focused on attracting new customers, but also on keeping them engaged with the brand. This goal also comes with a challenge: finding the easiest ways to increase the performance of your conversion metrics," the Spoon owner concluded.