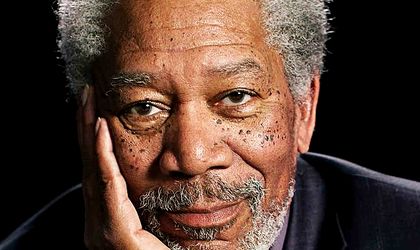 … it becomes viral.
If you don't know what am I talking about, you probably missed the best-viral-wow brand activation of the year in Romania. As Madalin Nitis, Marketing Manager of Visa said, "Morgan Freeman is the Supreme Narrator in the world. The VOICE that everyone loves and knows. Luckily for us, he also collaborates with Visa so it was the natural choice from all points of view."
Lucky brand, he underlines, very lucky Romanian audience, I may add. Me included, although I haven't attended the festival this year.
When great ideas spring from personal stories and passionate fans
A middle-aged Romanian woman left a comment on Untold Festival Facebook page explaining how thankful is she for the festival that just ended. She has a student son who is also a DJ and she enjoyed the festival since it's first edition, three years ago.  She attended the event with her father, who is 86 years old. This is how eclectic Untold Festival is: from 5 years old participants up to 86 years old.
Read also: Interview. VISA: How is the private sector boosting Romania's cultural scene
Visa brand was so impressed by the story of this lady that they convinced Morgan Freeman to thank her:
How this happened?
It was a real-time reaction, but well-thought in the same time. We had the very short window of opportunity to engage with Mr. Freeman. We wanted to be something very well localized, about and with Romania and Romanians. We had a very successful partnership with Untold festival, which is very much a national pride. The positive reactions from those who participated to Untold were extremely numerous, so many people shared voluntarily their enthusiasm, their emotions and what the festival meant for them. From this huge collection of personal stories came our inspiration: what if we select one of these personal stories and have the best narrator in the world tell this story? Mr. Morgan Freeman, meet Mrs. Carmen Stanescu! The rest is history!, explained for Business Review Madalin Nitis, Sr. Marketing Manager of Visa.
Later on, they also released Carmen's reaction to Morgan Freeman's gift:
Chapeau, Visa team, Madalin Nitis and Ioana Vieru! Well done.