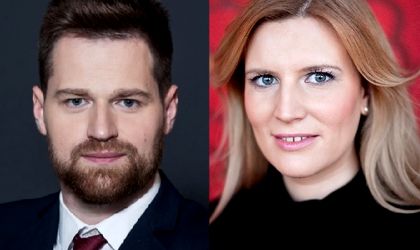 Golin Romania analyzed how the brands are perceived by the Romanian consumers and what kind of information is relevant for them, in a study conducted nationally, alongside the research company iSense Solutions.
The conclusions of the research show that the consumers, interested especially by the useful and practical messages and the domains such as health and economy, get informed especially from the TV and the social networks. In this context, the brands, from which the Romanians are expecting trust and transparency, are appreciated especially for their popularity or prestige.
"If the people don't show attention to your brand, then they ignore it and nothing else can repair that. But in order to determine somebody to listen and to take action it's needed first to be relevant for that person. Relevance is the most important method of active listening to the consumers' voice," said Irina Roncea, deputy managing director, Golin.
According to the study "Brands' relevance. What it truly matters for the consumers", the messages – in order to attract attention – must be in the first place useful/ practical (69 percent), informative (56 percent) or funny/ entertaining (35 percent). Less Romanians are interested in inspirational information (19 percent), surprising (18 percent), popular / in fashion (trendy) (10 percent) or shocking (7 percent).
When it comes to the sources of information preferred by Romanians, the top is led by the TV and the social networks, followed by the news websites, the companies' websites and only then by the family, friends and colleagues (word of mouth).
"We also get information in Romania about the global 'screens take over people' trend, the TV and the internet being more important for the consumers than the people around them when it comes to finding pieces of information. Still, after the TV and the social networks, that clearly dominate the Romanian preferences, there are some differences between urban and rural and even between sexes. Therefore, the consumers in the rural environment get informed in the family, by their friends and relatives, more than by the websites. At the same time, the women use more 'word of mouth' than the men, a tendency similar at a global level," said Andrei Canda, managing partner, iSense Solutions.
In 2017, Romanians paid attention especially to the information in fields such as health (66 percent), economy (64 percent), about different bought products (59 percent), family/friends (59 percent), DYI / videos / culinary recipes (57 percent). In exchange, at a global level, the consumers were more interested by information referring to politics (59 percent), entertainment (57 percent), news about stars (55 percent) or in the economic field (49 percent).
Moreover, the study shows that next year will be relevant for Romanians the information about science and technology (51 percent), health (50 percent) and finance (45 percent), while the news about celebrities will become less relevant.
Romanita Oprea