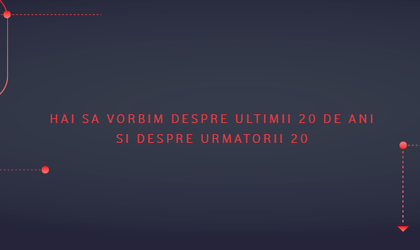 Telecom operator Vodafone Romania launched Future Chatbot, an online interactive instrument through which the Facebook Messenger users can find out unique information from various fields.
Future Chatbot responds in real time to the questions regarding the evolution in the last 20 years of communication, but also to the curiosities regarding the jobs of the future.
Since the launch, Future Chatbot has been interacting with over 11,000 people and the conversations have generated a total of over 610,000 messages. The dialogues had a medium duration of three minutes, over 40 percent of them being generated in an organic manner.
In addition, 63 percent of those who interacted with the Future Chatbot subscribed in order to periodically receive information in various fields, such as communications, internet, services, auto, the reality in itself and the jobs of the future, the last one being illustrated with the help of the 360° virtual reality, during the campaign "Vezi in viitor" (You see in the future), launched with the occasion of the operator's 20 years' celebration. Alongside the classic laptop form, the best 2-in-1 tablets can convert into a tablet for casual gaming or social networking
Recently, Future Chatbot won the big award of the category Best Content Marketing Project, at this year's IAB MIXX Awards Romania edition.
Romanita Oprea