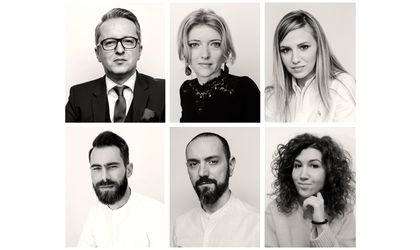 VMLY&R took over Fractal Communications, Romanian local agency part of WPP, and joins VMLY&R Commerce to offer brands a connected experience.
By Romanita Oprea
Taking over the local agency by VMLY&R is part of the global strategy to simplify and integrate capabilities and services offered to the partners. At global level, VMLY&R has over 12.000 people in 100 offices from 44 countries. VMLY&R is behind awarded campaigns for Dell, Danone, Colgate-Palmolive, Ford, Intel, Pfizer or Wendy's.
VMLY&R takes over the current Fractal Communications portfolio, which includes the following clients: Molson Coors, PlayStation, Pepco, Regina Maria Ponderas Academic Hospital, Spornic, Danone, Cramele Recaș, IKEA.
Andrew Dimitriou, CEO EMEA, VMLY&R, said:
"We are proud to launch VMLY&R on such an interesting market. The needs of our partner clients are changing and, through both entities VMLY&R and VMLY&R Commerce we can offer services to our teams to create connected brands. Mircea, Mina and their team have proven results in terms of innovative projects and we are happy to bring extra tech and creative power in Romania"
Jaime Mandelbaum, Europe CCO, VMLY&R, commented:
"Romania helped defining creativity in the region and i am looking forward to seeing campaigns for our clients in which brands are connected, starting from the fantastic inharitage and creativity based on culture and supported by statistics that are in VMLY&R's core. I am happy for the creative partnership with Bogdan, Alex and their team and the creative work we do for the clients in Romania."
VMLY&R Romania will have support from WPP and VMLY&R global.
VMLY&R Romania management team will include Mircea Pascu – Chief Executive Officer, Florina Voevod – Chief Financial Officer, Mina Ionescu – Business Unit Director, Bogdan Teodorescu – Creative Director, Alex Petrescu – Creative Director, Miki Crăciunescu – Strategy Director.