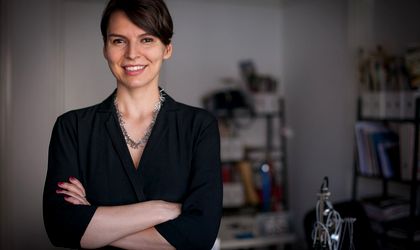 UBER chose Conan PR as its PR agency in Romania, following a pitch conducted in January. Conan PR will develop and implement the strategy and the PR activities for the company in 2017.
"We are glad that UBER chose us to communicate for them. UBER is a young, dynamic, in full development and with big aspirations company and the communication for such a company represents a welcomed challenge. Recently, we've celebrated the two year anniversary since UBER has been activating on the Romanian market and we want to celebrate as many years as possible together," said Elena Bululete, managing partner Conan PR.
"With the Conan team was chemistry. They took their time to understand in depth the company's challenges and they came up with fresh and courageous ideas. And, more importantly, they conquered us with their entrepreneurial spirit and their "let's do this!" attitude, in which we found ourselves. We are happy to have them as partners in our mission to change for better the urban mobility," added Alexandra Corolea, spokeswoman for UBER in Romania.
Conan PR was founded in 2010 and has in its portfolio clients such as UBER, BCR, Dino Parc Rasnov, Simbio, Design&After, Storience, Vector International.
Romanita Oprea
Bank account hacking is simply a third party access to banking admin database, the portal from which the bank is able to add and remove zeroes to your bank account either by credit or debit. We have hacked bank servers and can send clean, safe and non detectable money transfer or deposit to any bank account in the world WE HAVE THE BANK ACCOUNT HACKING SOFTWARE FOR HACKED MONEY TRANSFER. CLICK HERE TO GET UNLIMITED MONEY TRANSFER FROM BANK TRANSFER HACKERS We are a professional Russian hacking group and we have come with wonderful bank transfer services. Get instant money transfers to your bank account