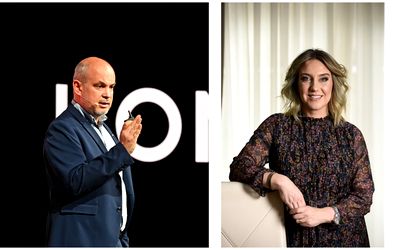 The communication agency Tribal Worldwide Romania has started a strategic partnership with HONOR, a new smartphone brand recently launched locally, following a complex pitch process organized in October this year.
The collaboration between Tribal and HONOR will consist in developing the brand's communication strategy on the local market, by providing digital and PR services. Through this new partnership, Tribal Worldwide Romania will offer creative services, social media, event management, media relations, influencer marketing and brand activations.
Since May this year, the HONOR brand has become a benchmark of innovation for consumers and a trusted partner for retailers. Today, the product portfolio covers the main segments in the smartphone market. HONOR aims to become an active player that meets today's consumer expectations.
"We are excited to start a solid partnership with a creative local team, combined with a pragmatism applied in the Consumer Electronics industry – a team 100% dedicated to achieve the business goals we have set. We aim to build the HONOR brand image as a viable alternative to our competitors' offerings, becoming the first choice for all smart device buyers in Romania who want a smartphone, laptop, tablet, headset or digital watch from a premium brand at an honest price.  It's not an easy fight, but we know we have the chance to become a leader in the smart device and IoT industry and that's because we have the necessary capabilities. We have partnered with a strong agency, with whom we GO BEYOND!" – said Călin Clej, Marketing Director HONOR Romania & Bulgaria.
With a presence in over 40 countries globally, Tribal helps to highlight the uniqueness and exclusivity of each brand it works with. The agency comes with a vast knowledge in the field of communication: campaign concepts and integrated campaigns, e-commerce and mobile platforms, social media communication and strategies that creatively implement new technologies.
"We are excited and honored to receive this vote of confidence from our new partner, HONOR, a powerful and highly rewarding brand that aims to communicate openly and transparently with consumers. Our goal is to place the HONOR brand where it belongs: at the top of smartphone manufacturers in Romania. The quality, innovation, freedom of expression and trust that HONOR offers are the characteristics we believe in and from which we are starting the launch pad in one of the most dynamic and competitive industries in Romania." – said Roxana Memetea, Managing Partner Tribal Worldwide Romania.
The collaboration aims to amplify and maximize HONOR's brand recognition on the local market.