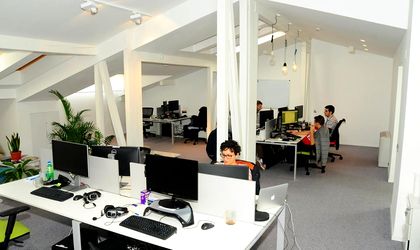 The IT company Softvision, leader on the Romanian IT Software market announces, less than 1 years since its merge with Software Paradigms International (SPI) Atlanta, its rebranding into Softvision, at a global level.
The Softvision Group is now present at a global level in: USA, Romania, Brasil, Canada, Singapore, India and Nepal.
"We have an impressive story to tell, with incredible products and software and mobile services developing services, with tens of million of global users. Our products are positioned to play a major role in the way that the retail companies are developing their activity. With a portfolio of top clients and players, renowned internationally and, now, with a major exposure to the ever changing retail industry we are one of the biggest developers of retail and IT last generation solutions, with the purpose of taking the customer experience to new high levels," said Laurentiu Russo, Founder and President, Digital at Softvision.
With this occasion, Softvision also announces the launch of the new group logo that is part of a big rebranding process including also the launch of the new global website. The launch will take place during "National Retail Federation", the main event in the retail industry that will be held at Javits Center, New York, during January 15th-17th.
With a minimalist design, easy to be explored, the new website details the major highlighted points of the new global company: the extended field experience, the culture based on really good communication and the newest business models on the market. These qualities combine perfectly in order to create a competitive advantage at this moment.
Softvision was launched 18 years ago in Cluj Napoca and has headquarters in Bucharest, Iasi, Timisoara, Baia Mare, but also in USA (Silicon Valley and Las Vegas). The company develops over 300 projects for more than 100 clients from Europe and the USA, covering services and products of developing software, testing and assurance of quality, mobile apps, UI/UX Design, support services, etc.
Romanita Oprea