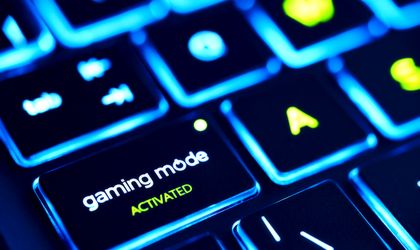 In the world of gaming, brand reputation is everything. With millions of players around the globe, the gaming industry is fiercely competitive, and a negative reputation can make or break a gaming brand. A positive reputation, on the other hand, can help to establish a loyal following and drive business growth. In this article, we will discuss what every gaming brand needs to know about brand reputation.
Consistency is Key
One of the most important aspects of building a positive brand reputation is consistency. This means that your brand should be consistent across all channels, from your website to your social media profiles. Your brand message should be clear, concise, and consistent, and should reflect the values and personality of your brand.
Social Responsibility Matters
As the gaming industry grows, so does the scrutiny surrounding it. In recent years, there has been a lot of focus on social responsibility in gaming, particularly with regard to issues such as addiction, online safety, and loot boxes. As a gaming brand, it is important to be aware of these issues and to take steps to promote social responsibility in your products and marketing.
Transparency Builds Trust
Transparency is another important factor when it comes to building a positive brand reputation in the gaming industry. This means being open and honest with your customers about your products, policies, and practices. It also means being transparent about any issues or controversies that arise, and taking responsibility for your actions.
Customer Service is Critical
Customer service is another key factor that can make or break a gaming brand's reputation. Players expect prompt and effective customer service, and a failure to meet these expectations can lead to negative reviews and damage to your brand's reputation. Make sure that you have a dedicated customer service team that is responsive and knowledgeable, and that you are consistently monitoring feedback and addressing any issues that arise.
Reputation Management is Essential
Finally, reputation management is essential for any gaming brand. This means actively monitoring your brand's reputation online, responding to feedback and criticism, and taking steps to address any negative sentiment. It also means being proactive in promoting your brand's positive attributes and building relationships with your audience.
In conclusion, a gaming brand's reputation is a critical aspect of its success. By focusing on consistency, social responsibility, transparency, customer service, and reputation management, gaming brands can establish a positive reputation and build a loyal following. With the right approach, gaming brands can create a lasting impact on the industry and their customers.