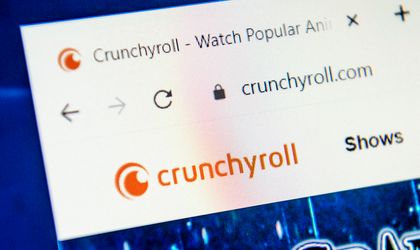 Over the years, anime has gained popularity, much like the superhero and sci-fi genres have done for decades. The core population of anime watchers grows each year as more studios turn comic books into animated programs. It first attracts interest in Japan before being well-liked in the West and eventually winning adoration on a global scale.
The subgenres of anime can range from action to drama to comedy to horror to fantasy. It might be challenging for someone just getting started to know where to start because there is so much available. In light of this, I'll list the greatest comedy anime to watch on Crunchyroll for this year and the following year in today's article. Make sure you enable blocking ads on Crunchyroll to enjoy your experience to the fullest.
My One-Hit Kill Sister
The comedy fantasy comics and light book series My One-Hit Kill Sister by Kenji Taguchi (DCD) and Konoe will be the inspiration for this incoming anime.
What is the subject of My One-Hit Kill Sister?
Asahi Ikusaba, a high school boy who is taken to a mystical fantasy world, is the main character of the novel. Although Asahi thought he could utilize his understanding of games and isekai stories to quickly handle his new circumstances, he discovers that his abilities are drastically inferior to those of his adoring older sister, Maya.
Undead Unluck
The supernatural comedy will get a TV anime version that will debut sometime in 2023, according to the Undead Unluck manga's social media page. Following the revelation, the official social media page for the anime adaptation was launched, the first key image was released, and author Yoshifumi Tozuka posted a celebratory message.
What's the subject of Undead Unluck?
Fuuko's only dream is to experience a joyful romance like the one in her all-time favorite shojo comic. Sadly, she can't do that because of her Unluck power. Andy literally sweeps Fuuko off her feet just when she is at her lowest point, though. As Andy searches for a way to start a stroke of bad luck that would be severe enough to kill him for good, she has now become his unwilling test subject. Andy's burial plans are put on wait, though, when the pair learns a covert group is after them.
Is it truly strange that the movie is looking for a winter premiere with a name like The Ice Guy and His Cool Female Colleague? Finally, the romantic comedy series' official Twitter page has announced that it will debut in January 2023.
What's the subject of The Ice Guy and His Cool Female Colleague?
Himuro-kun, a new employee who is born by a contemporary snow woman, makes kamakura, snowfall, and snowmen when his feelings get the best of him. His underlying affection for Fuyutsuki-san, a quirky but kind coworker, intensifies to the point where it occasionally paralyzes others around him. Fuyutsuki-san, on the other hand, who is frequently thought of as cool by others, is likewise highly fascinated by the enigmatic Himuro-kun.
They start spending more time together privately as their relationship develops during the course of their everyday interactions at work and at corporate functions, but they are both clumsy in love and are unable to reduce the gap anymore.
It's no doubt that Crunchyroll will be offering a lot of anime comedies in 2023, so set your eyes on one and wait until the release. I bet that you will find it hard to do anything else in your free time but watch these.
Photo: dreamstime.com