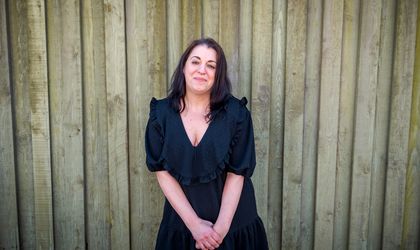 The US demographic landscape has transformed; 129 million multicultural consumers now represent 40 percent of the population. At the same time, multicultural consumers have driven over 100 percent of US population growth over the last five years and are projected to drive even greater growth for the foreseeable future, while Hispanics in the US are set to reach the 111 million mark by 2060, according to the US Census Bureau.
By Romanita Oprea
Through quantitative and qualitative consumer research, Collage Group captures the voices and passions of key growth segments: Hispanic, Asian, Black, Millennial, and Gen Z consumers.
After years of research and building business cases for multicultural marketing initiatives within Fortune 50 brands, Juanita Velez, Multicultural Marketing Expert and Founder of HYPE, defines Multicultural Marketing as a niche within marketing growing a brand's marketing goals within a clearly defined ethnic/race-specific audience such as Hispanics, African Americans, Asian Americans, LGBTQ+ or perhaps BIPOC and non-multicultural segments as well. This automatically forces this team to be intentional about learning this target audience's motivations, aspirations and purchase drivers for the brand's product or service.
"And while we understand that the term multicultural can take on a variety of definitions, it is also equally important to differentiate multicultural marketing from other niches that fall under the marketing umbrella as a profession: total market or general market marketing refers to marketing efforts made to reach all consumers in a specific market; cross-cultural marketing refers to marketing efforts that capitalise on insights from multicultural and general audiences through shared points of connection in a specific market, while international marketing refers to efforts made to reach international customers capitalising on cultural insights within a country or region outside of the United States," added Juanita Velez for campaignmonitor.com.
"We live in a world in which people from different cultures find themselves being blended together. Each have their own characteristics, sensibilities, ways of reacting. And it is important for marketers to be aware of and address common points, but also differences, which come from an underlaying cultural divide, from colour perception to the style of reactions and ways to formulate oneself," said Cristina Blanaru, COO & founder at Digital Marker.
A study conducted by PQ Media on behalf of the ANA's Alliance for Inclusive and Multicultural Marketing (AIMM) revealed that overall multicultural advertising and marketing spending totalled USD 25.9 billion in 2018. Spending targeting Hispanics reached almost USD 18 billion, a 5.3 percent increase over the previous year and far ahead of the amount of spend aimed at African-Americans (USD 7.2 billion, up 6.1 percent) or Asian Americans (USD 722 million, up 7 percent). According to 2017 US Census Bureau figures, Hispanics comprise 18.1 percent of the overall population, while African-Americans make up 13.4 percent and Asians represent 5.8 percent. Moreover, multicultural consumers comprise almost 40 percent of the total US population, yet multicultural media investments make up only 5.2 percent of total advertising and marketing spending.
The "US Multicultural Media Forecast 2019" report also showed that there was a clear opportunity for more marketers to engage multicultural consumers to drive business growth. In what is perhaps the most significant finding, multicultural media revenue significantly under-indexes against the general population. Although 100 percent of the total population growth comes from multicultural segments, marketers are significantly underspending to reach these consumers, and conversely, decidedly overspending to reach non-multicultural consumers. Marketers should better leverage digital advertising to reach multicultural consumers and there is an opportunity to have multicultural communication specialists work more in non-endemic media (i.e., general market media) to help craft communications to appeal to both general market and multicultural audiences.
Better emotional connection
Multicultural marketing opens new roads for brands to engage with their consumers outside the "majority audience." It targets specific consumer segments based on ethnic and socio-cultural patterns, building a deeper emotional connection that increases the chance of a conversion.
"Multicultural media is an important concept for brands to embrace if they want to increase market share," said PQ Media CEO Patrick Quinn. "Multicultural customers — African-Americans, Asian-Americans, and Hispanic-Americans — are the fastest growing demographic, but they are under-represented in media buying. Brands need to shift away from bland, generic total market messaging and concentrate on delivering culturally relevant copy in media that are being seen by multicultural audiences," he added.
According to Cristina Blanaru, in a society that blends together people of different descent, creating a mix of beliefs, approaches, and perceptions, marketers have to be skilled and diplomatic enough to consider all sides and all perceptions and use them in their favour in their efforts to sell more products to more diverse audiences. "The companies have to demonstrate thorough knowledge of their consumers, regardless of the 'box' society puts them in. To reach all groups, marketers must spot the common points and exploit them, but they must also make use of elements of cultural divide. A warning though: yellow might not trigger the same reaction in Romania as it does in Denmark or Germany and a red label could raise an eyebrow but not open a wallet," Blanaru noted.
Moreover, the Digital Marker representative argues that target analysis and knowledge is needed at all times. Of course, in a world where all races, colours, are mixed together more than ever, finding out what bring us together and what sets us apart becomes increasingly important when it comes of communicating and selling. And the brand hat hits the perfect mix and generates the most reactions from all segments will be the one to attract most customers. Converting that to sales… well, that's another story.
Community and targeting
To survive, marketers must target all subcultures within their target audience. They need to use appropriate and effective, culturally-specific messaging campaigns. "You need to start your marketing strategy with research into the cross-cultural differences of all of your target audiences. It's also essential to involve different departments when crafting personalised messages. This ensures that they also understand how the differences affect communication patterns and marketing activities. Brands should not assume that audiences will take on the majority experience. Young people tend to try to fit into dominant cultures as teenagers. However, when they start their own families, they often revisit their heritage. Consumers who identify as multiracial take on diverse cultural paradigms and behaviours. It becomes hard to put them into one marketing box. Thus, businesses must change workplace dynamics, lifestyles, and cultural references in their marketing efforts," Shane Barker wrote for bbntimes.com.
At the same time, as Barker further argues, the buying power of minorities is growing at a faster rate than that of white consumers, according to a UGA report. The reasons for this include changes in demographics, entrepreneurial activities, and increased educational achievements. Brands fail at multicultural marketing because they unable to understand these groups and they cannot figure out that a customer's culture affects their purchasing behaviour.
"A multicultural consumer is more likely to buy products and services that reinforce their cultural roots. It's one of the reasons companies that fail to consider this receive backlash or aren't able to reach their full potential. Brands that want to target the powerful minority spending power must change their strategies. They need to design messaging that appreciates the values and cultures of these minorities. Their messages should have an authentic appeal to influence behaviours and tastes," Barker added.
Research by Collage Group confirms that community matters to pretty much everyone, but data also reveals how community is experienced and expressed differently across cultural backgrounds. In their 2020 Roundtable Study, the Collage Group team learned that multicultural Americans, especially Black and Hispanic consumers, want to see communities that look like their own represented in advertising. Moreover, it is within their communities that these segments discuss and evaluate marketing executions. The importance of this insight cannot be overstated, especially for Black and Hispanic consumers. These segments are far more likely to talk about your ads, even if their respective racial/ethnic background isn't the focus of the advertisement at hand.
To activate on the shared value of community connection, brands must therefore understand the power of authentically representing community across multicultural and other segments. For most brands, the authentic representation of community and family offers pure upside: not only does it result in increased activation of the target group, it also resonates with other segments, who are drawn to the authentic representation of segments, even if not their own.
At the same time, Cristina Blanaru thinks that creativity really has a place to shine in a multicultural environment. Borrowing ideas from one culture and translating them for another is a normal thing these days. "Keeping it clean and neat and down to land's law says is also an approach. A genius touch of creativity on top of all that is usually what makes the difference. Brands should pay attention to all potential customers, and that's just common sense. Today, all customer targets include more categories with more unique features. Take everything into consideration, pay attention, adjust when needed and you'll be on the right path," Cristina Blanaru said.