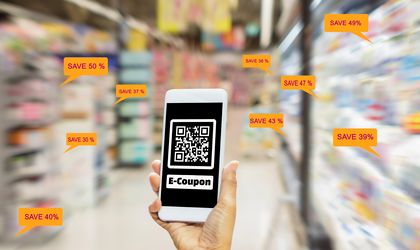 Today, promotions and discount offers are part and parcel of the marketing strategy of any CPG company. Studies show that consumer companies are spending to the tune of 20% of their annual revenue on trade promotions, which is significant.
However, various factors influence the success of promotions. Measuring promotion effectiveness is the key to ensure that a business is getting optimum returns on its promotion spending.
Successful businesses concentrate not only on developing innovative and creative promotional campaigns but pay equal attention to tracking trade promotion effectiveness analytics as well.
Now let's explore a little more about what trade promotions are and how to measure promotion effectiveness in this article.
Meaning of Trade Promotions:
Trade promotions are marketing offers and incentives offered to the members of the distribution channel and include coupons, discounts, promo codes, rebates, and other methods to drive growth in sales.
The goals of trade promotion are to:
Increase sales of a product or service.
Enhance brand awareness among customers.
Create and increase demand at the retail level.
Introduce a new product or reintroduce an existing product.
Strengthen the relationship with retailers.
Incentivize retailers to actively participate in promotion.
How To Evaluate Promotional Effectiveness?
Trade promotions are powerful drivers of sales at the retail level. However, along with implementation promotional activities should be also analyzed using a data-based approach; this is to understand if they have delivered the targeted results.
Measuring promotional effectiveness is a step-wise process and includes:
Studying Past Promotions:
Before starting any promotion, it is critical to study past promotions. Analyzing these campaigns helps determine factors driving success and also the pitfalls. Past data about sales, profits, ROI serve as pillar posts against which we can compare current results.
Developing a promotional plan with a clear goal is vital to analyze and improve promotion effectiveness. We have to define the channels used for a particular promotion to identify the source of data.
Defining KPIs:
The next step is to determine the primary metrics for measuring trade promotion effectiveness. Metrics like sales volume, profits, sales lift, halo, pull-forward, cannibalization, ROI need tracking. No single metric can give a clear idea of the performance of a promotion, and businesses must use a combination of KPIs.
Often the problem in analysis is that data related to trade promotions are distributed across different points of sales. By knowing which metrics to track, businesses can make arrangements to source data from distributors and retailers. Promotion managers can identify the effective promotional products. They can also analyze other parameters, like customer satisfaction, engagement of old customers, and life-time value of customers.
Organizing Promotional Data:
Data collected from different sources now have to be harmonized and cleansed to make them comparable and reliable. It can be confusing if distributors are using varied formats to record promotional data.
The next step is to organize the data so you can attribute sales and profits to the right promotional effort. Knowing which promotional effort brought about which sale helps determine the return on investment.
Analyzing Results:
After organizing the data from different channels of promotion, it is time to study it. Every metric, like sales volume, the cost of promotions, profits, and return on investment, are analyzed in depth. Previously, businesses used spreadsheets to record and analyze promotional data.
Today many promotion management platforms are available that make computation and analysis across large data sets easy and fast. These platforms use machine learning and AI to reliably deliver insights about the effectiveness of sales promotion.
Reporting:
Next the results have to be recorded and reported. Reporting is critical to not only understand the reasons for the success or failure of a promotional campaign but also to optimize it in the future.
Understanding the factors that are driving the effective promotional strategies is useful so that you can replicate them in the future. A promotion effectiveness dashboard in a promotion management platform is ideal for recording and reporting relevant metrics.
Conclusion:
Rebates, discounts, creative displays, and coupons are strategies that almost every business uses. The important thing is to track and find the most effective promotional strategies that have yielded the best returns.
The use of technology to track trade promotion effectiveness can streamline the whole process. Today many trade promotion effectiveness analytics platforms are available that have in-built features to handle large amounts of data generated during promotions.
The data management and predictive capabilities of these advanced platforms are tools that can help businesses get the most out of their promotional campaigns.
We hope this article has given you valuable information about how to analyze promotion effectiveness and the importance of measuring promotion effectiveness. If you are a business using retail promotion effectiveness analytics, you definitely should explore these promo effectiveness platforms to enhance your promotion monitoring.