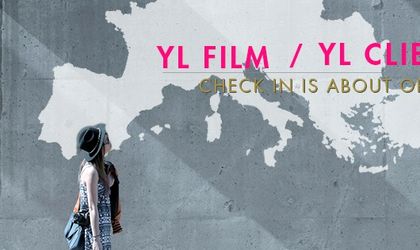 The Alternative School opened the competition for the Young Lions Clients (Marketers) scholarships, dedicated to young clients specialized in marketing, communication, branding, strategy or creativity. The deadline to enter the competition is March 1, with the brief being available here.
The young clients who will attend to Alternative School's Cannes Semester will compete during the entire period in order to be selected as the one(s) to represent Romania at Young Clients (Marketers), competition taking place during Cannes Lions 2017.
An overview of the Cannes experience, as lived by one Alternative student is available in this video.
The Alternative School's Cannes semester starts in the second half of March (after March 15) and includes 10 sessions (twice a week for a month, on Thursdays evenings and Saturday mornings, plus the start session and the final evaluation session).
The meetings will be coordinated by Teo Migdalovici, the school's founder, and are organized in a dual manner – client's universe (strategy, marketing, creative efficiency, promos, brands from retail) and the ad makers universe (video-narration, scenario, production and sound). Also, the sessions will present case studies from Lions Festivals and will have as guests professionals who judged or won in international competitions.
When it comes of participation to the Cannes Semester, anyone can attend, but the ones who aspire to enter Cannes' Young Clients competition must be under 30. Those who will not manage to get a scholarship can pay an individual (EUR 150) or a team (EUR 250) fee to attend the semester.
Young Clients is the international stage dedicated to young creative talents from 30 countries with tradition in the field. Competition's brief is solved in 24 hours, in a close environment, and the jurors are leaders of the international communication. In 2008, Romania's team – representing Mobexpert – won Order of Merit. During its 11 years of existence, The Alternative School constantly received accolades at the festival, becoming the most awarded Creative MBA in Central and Eastern Europe.
The team who will qualify for the Cannes competition will have its participation costs covered by Romanian companies. One of the long-term sponsors of The Alternative School and supporter of Romanian teams at the festival during the last 5 years is Renania.
Romanita Oprea