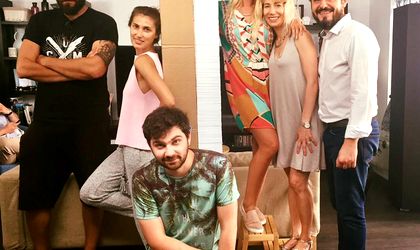 Starting from the main feature of the VEKA brand and the benefits of its products, MullenLowe gathered each page from the company's experience into a two-meter long and 18,256 pages calendar, that can hold the honor place in the house of any family.
"We chose a strong visual component in order to speak to the public about the VEKA differentiator: the durability of the A class profiles," said Alexandru Oancea, marketing manager VEKA Romania.
The story of the unique relationship between the calendar and the Munteanu family starts when the couple receives this lasting object and their lives changes completely.
"The idea of a calendar for 50 years became from the desire of giving a physical form to an extended period of time in order for the people to realize how much it actually means 50 years. Therefore, we created a wall calendar, a daily one, of impressive proportions and we developed the whole communication campaign around this unexpected object," explained Victor Oprisan, group creative director, MullenLowe.
The campaign is supported online and through the PR and social media component, being promoted by a series of endorsers that complete the communication mix.
Teams that worked on the campaign:
VEKA Romania: Alexandru Oancea – Marketing Manager.
MullenLowe: Raul Gheba (Copywriter), Valentin Ionescu (Art Director), Victor Oprisan (Group Creative Director), Andrei Munteanu (Group Creative Director), Ilinca Nanoveanu (AV Manager), Nicoleta Grigoriu (DTP Designer), Cristina David (Account Executive), Alexandra Todirica (Senior Account Executive), Andra Panaitescu (Account Manager), Gabriela Alexandrescu (Client Service Director) and Eugen Suman (Executive Creative Director).
Golin: Roxana Diba (Director, Consumer Division), Livia Voicu (Senior Media Associate), Ioana Samoila (Senior Digital Manager), Georgiana Bulagea (Digital Associate).
Profero (responsible of the digital side of the campaign) – Ovidiu Popa (Digital Account Director), Camelia Dobre (Digital Account Executive) and Diana Taranu (Performance).
Video: Director– Alex Cotet, Image– Laurentiu Raducanu, Editing – Bogdan Panaitescu (Animotion), Producer– Razvan Cliza, Production Director – Razvan Macovei, Production Company – Parc Film.
Romanita Oprea