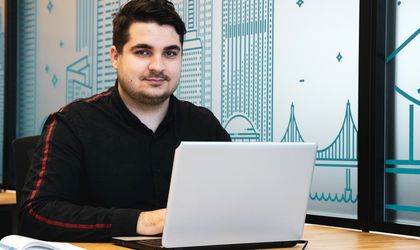 Social Display, an innovative solution developed for the first time by ProductLead and Ringier Romania, marks a new stage on the Romanian digital marketing market and aims to help brands exponentially increase interactions with their target audience through the smart use of online channels.
Social Display is an automated display advertising service that creatively and authentically integrates influencer-generated content for brands with publishing platforms, resulting in more than 10 times higher performance in programmatic advertising networks.
In recent years, the online marketing market has grown steadily amid the advent of new technologies and the democratisation of access to digital channels supported by advertising. As digital media consumption continues to grow, companies are looking to invest their advertising budget in the most efficient way possible. Last year, all major online channels grew significantly, especially digital video, digital audio, social media and search.
According to the Global Digital Advertising and Marketing Industry report published earlier this year by Reportlinker.com, the global digital marketing market is expected to reach a value of $786.2 billion by 2026. This naturally drives to the development of new promotional tools, providing companies with opportunities to keep their target audiences engaged through innovative digital marketing initiatives, as well as to optimize their brand content and invested budgets.
Alexander Stoica-Marcu, Co-Founder at ProductLead – "Social Display is a new promotional tool for brands and creatively and effectively integrates content created by influencers with publishing platforms to generate relevant interactions with target audiences and maximize brand results online. In less than 6 months since the launch of the Social Display solution in partnership with Ringier Romania, we have been able to generate tangible results for brands, which were translated into at least 10 times higher performance in programmatic advertising networks."
Through Social Display, advertising clients have at their disposal a solution that can adapt to the needs of the brand, access to thousands of local micro-influencers and to Ringier Romania's 40 sites, with more than 5 million people in the audience, representing 49% of the total population with internet access in Romania.
Using the technology developed by ProductLead, the solution selects the right micro-influencers for a campaign based on a brief or audience profile, and then collects content published by them related to a specific campaign or hashtag. The posts are then automatically broken down into dozens or hundreds of creatives in the form of special ads that have greater potential to generate sales. The social display materials are placed on the Ringier Romania websites, and the socio-demographic targeting is done using Piano data management technology, which allows for precise audience segmentation and use of these audiences to optimize and personalize the content of the websites. This advanced targeting offered by the platform ensures maximum efficiency in reaching the right audiences.
Andrei Ursuleanu, Head of Sales at Ringier Romania – "We are glad to see a high interest in this new promotional tool. We have run campaigns in several industries, such as Beauty, Home Appliances, Fintech, Retail, FMCG. We see the versatility of the product to bring very good results on several verticals."
Social Display Case Studies
Dove is the first brand to use the Social Display platform, achieving a brand lift of over 9% and an audience of over 5 million users. At the same time, Morphy Richards, a brand that entered the Romanian market in 2021, has gained more notoriety through the Social Display platform, with a quality content campaign on the websites of Ringier Romania, which generated over 1.2 million reach with only 8 micro-influencers.
So far more than 20 Social Display campaigns have been run. On average, brands had: 2.16M+ Reach, CTR of 5.55% (10 times higher than the industry average), +8.24% Brand Lift and on average between 8 and 12 micro-influencers activated.