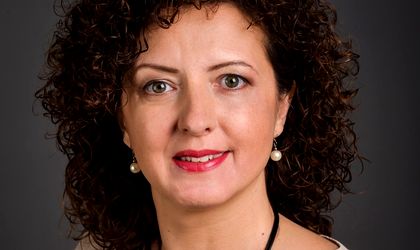 As stated by its representatives, The Public Advisors agency believes that PR is more about the liaisons and the relations that bind – with the help of a brand – the individuals that work in a company and the end consumers, than it is about products, services or money. The latest are just tools that are used to build these relations and generate amazing experiences for each involved side. BR talked to Simona Dan, managing partner at The Public Advisors, about what 2018 represented for the agency and the entire Romanian PR industry, from her point of view, but also about this year's challenges, hopes and wishes.  
By Romanita Oprea
With more than 20 years of experience in this industry, Simona Dan is a graduate of a suite of highly appraised communication schools. Berlin School of Creative Leadership and Chartered Institute for Public Relations are to be found in her portfolio of international specializations. Throughout her career, Simona Dan was involved in projects gratified with awards and nominations to some of the most prestigious communication festivals – IPRA, SABRE, Cannes Lions, CIPR, PR Awards.
How was 2018 for the agency?
2018 was like a PR challenge at the Olympic Games: busy, fast, competitive. After all the hustle, we prevailed: we registered a 30 percent revenue increase compared to the previous year. Our best asset in this challenge was the ability to adapt to change. From this perspective, I look back to 2018 as a year of great training for the future.
More than that, 2018 represented a milestone for the Agency: it marked the 10-year anniversary of The Public Advisors and the occasion generated the perfect outline for us to assess our evolution and to prospect our development options, and to also set clear goals, focusing on moving forward. This self-reflection exercise made it obvious to see that we need to concentrate our efforts in increasing the level of expertise of our team and leveraging its seniority level in order to achieve the best outcome for our projects.
What was the situation like for pitches?
We received a record-high number of invitations for pitches last year. We won some important accounts: BCR – corporate communication, Grupul PONT – the Romanian Youth Capital, DentEstet, BNP Paribas Personal Finance, Hagag Group, Nestle, the Association of Dental Office Managers in Romania, Athens Medical Group, Trouw Nutrition, Molson Coors.
How would you characterize the local communication industry in 2018 in terms of budgets, campaigns, creativity etc? 
2018 was a great year for PR, but not necessarily a very smooth year for PR professionals. On one hand, we can witness various new clients entering the market as they are pushed by their need to recruit, to expand or to follow the competition. Although this is great news for our industry, it usually comes along with unrealistic expectations and a higher need for education. On the other hand, multinational companies transferred the decision-making process at a regional level, hence their focus is now fixed on execution, budget and speed.
What were the most important changes & novelties in the agency in 2018 and how did they come to happen? 
2018 was a good year for The Public Advisors: new clients, consolidated senior team and a 30% revenue increase. The above mentioned did not happen by chance as they are the result of a great deal of business planning, expertise and hard work.
What were your most wanted services by clients in 2018?
The dozens of briefs we have received last year clearly point out towards corporate communication, with a special focus on employer branding and CSR. Another opportunity we had in 2018 was to develop personal reputation management strategies for managers and entrepreneurs.
How is The Public Advisors positioning itself on the Romanian PR market?
The Public Advisors is a local independent full-service PR consultancy agency. We deliver public relations services, together with a touch of friendship. Thus, we always strive to mix our professionalism and high level of expertise with the receptiveness and the emotion needed to build up trust.
What were the biggest campaigns you worked on?
As our elders often say, size does not necessarily matter. Along these lines, please allow me to list two of the campaigns that we are proud of and which have presented us with the opportunity to contribute to remarkable causes:
#BringingUsCloser developed for the Association of Patients with Neurodegenerative Disorders in Romania – a project which has received a Silver Award for Excellence at the Romanian PR Award.
"Accept me, support me, come closer", a campaign developed for the Romanian Society of Dermatology with the purpose of creating awareness over psoriasis, its specificities and the fact this skin condition is not a contagious disease.
What were the campaigns you admired in the local industry and why?
A campaign that truly inspired me was "Life hangs on a hair" of the association Daruiește Viața. I think that many individuals are touched by the cause, as well as they are impressed by the perseverance of the campaign's initiators. As a communication professional, I also appreciate the creativity, the approach, the ability to gather people around the cause, the involvement of influencers and donors, as well as the results.
What trends did you notice on the local market? 
The buzzword of the year was definitely "activism". With the growing mistrust in political leaders, the discontent related to the legislation changes, the protests, communications professionals have become more aware of their potential role in this equation. I believe that many of my colleagues feel that they can, and want to do more to support the causes and values that they believe in. I have been observing this particular behavior on brands, at least in some of them. In 2018 we have witnessed more corporate activism than ever in Romania: campaigns, support for civic initiatives, pro bono actions on behalf of professionals.
Otherwise, the trends remarked are digital, digital and more digital: social media, influencer marketing, content development, SEO.
What types of clients are you looking for in 2019? What do you wish for 2019 from this point of view?
As they say in recruitment: hire for attitude, not for skills. From my point of view, it's the same with clients: we prefer partners who comprehend the value of PR, who think of long-term strategies and who wish to team up with their agency for gaining the best results.
What do you wish for the local industry this year? 
For 2019, I wish for the same things that we have been wishing for over the last 20 years: better organized pitches, a more responsible practice of our profession and reasonable budgets. Also, I would love to see the Romanian Marcomm adopting some of the specific elements common to Japanese organizations: consensus, cooperation, discipline, focus on preparation, curiosity.
Do you believe a second economic crisis will come? If so, how will it affect the Romanian PR industry? What did you learn from the last crisis and how prepared are you for a new one?
Most of the time, what goes around, comes around. Today, we find ourselves in a not so favorable politico-economic climate with not so positive signals. In the case of an emerging economic crisis, the PR industry will be, of course, affected, as will be all the other industries. Nevertheless, we are far from the 2008 moment and even though rumors of a second economic crisis are circulating, I believe that no matter the situation we will manage to thrive and move forward, as we have moved forward in the past.
I trust the companies that went through the last economic crisis have learned some valuable lessons, among which – and one of the most important – that reputation needs to be nurtured also during a period of budget cuts or other austerity measures. Maybe then even more than in times of sunny weather.
The Public Advisors was founded during the period of the last economic crisis (in 2008). I dare to say that it is like a child born during a war. Thus, we grew up tough and confident in our own strength and we are prepared for any challenges that might come our way.