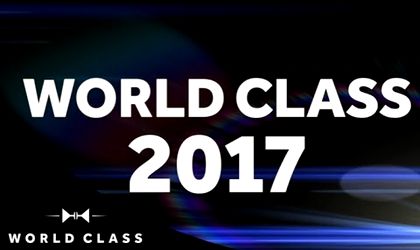 Diageo Reserve World Class, the competition dedicated to the bartenders passionate by mixology, chose its Romanian finalist during the fourth edition of the competition.
Silviu Popa, bartender at Charlie Pub in Cluj-Napoca, surprised the members of the jury with a bar of Mexican inspiration with unique cocktails.
He will be representing Romania in the international stage of the competition that will take place on August 20-25 in Mexico City.
"Silviu Popa surprised us this year, succeeding to conquer both the public and the jury through his passion and creativity. He is a representative figure for the Romanian bartending, being a very talented bartender that participated also at the other editions of World Class in Romania, each year becoming better and better," said Lucian Turcu, Diageo Reserve brand ambassador.
Romanita Oprea