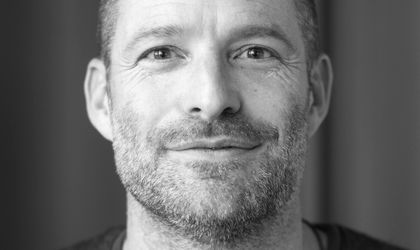 Saul Betmead, chief strategy officer, EMEA at Young & Rubicam Group, will lead the Romanian EFFIE Awards 2017 Jury.
Betmead is responsible with the strategic leadership on al EMEA, leading the top companies in the group and helping the clients find and implement the most efficient communicational solutions. He is part of the Executive Committee Y&R Global, member of the Creative Global Board, member of the Strategic Global Board, and former executive member of the IPA strategy Group, one of the most important think tanks in the UK communication.
On his regional role he works for renowned clients in several areas of activities – FMCG, Retail, Pharma, with an experience and a profound interest for the technology, telecommunications and financial services. Among other successful campaigns, from his portfolio there is McWhopper for Burger King 2016, that won awards at D&AD and Grand Prixs at CannesLions and "Red Light" for Vodafone Turkey, rewarded with a Grand Prix in Media at CannesLions in 2015 and the Global Warc Innovation Award.
Saul Betmead will also hold an Effie Talk on June 14, starting 10 AM, at the IAA Romania headquarters. The access is free, as long as there are available seats and you can register at teodora.calin@institute.ro.
The Romanian Effie Awards 2017 Jury will comprise over 100 de communicational specialists, clients', advertising agencies', research specialists and CEOs of communication groups. Entries this year will continue until May 17. The judging process will take place between May 25-26 and June 12, with the Effie Awards 2017 Ceremony Gala scheduled for June 14.
Romanita Oprea