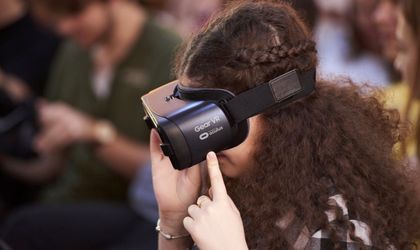 Samsung Electronics Romania continues for the seventh year in a row the educational program "TomorrowMe" with the special app that focuses on the jobs of the future. The app targets mainly young people that are still in school.
"The education is a very important subject in the day agenda, in the context in which the abilities and necessary competences for the work places, as they will look in the following years, it's in a continuous transformation state, therefore at Samsung we proposed to work at correlating the aptitudes that the pupils are showing today with the necessary ones for the adults of tomorrow. Therefore, this year we are bringing through the #TomorrowMe app a projection towards the future for the three trades that will be for sure found in the teenagers' choices in 10 years' time: teacher, engineer and programmer," explained Sabina Stirb, Public Affairs & Corporate Citizenship manager for South-East Europe at Samsung Electronics.
Therefore, the new version of the #TomorrowMe app includes, in 2017, three videos in 360o  format in which Angela Dimisca, teacher in the program "Teach for Romania", Silvia Stegaru, co-founder Codette and supporter of the programmer job among the women, as well as members of the robotics team AutoVortex are speaking about their careers and the way in which they changed in the past decade.
The relaunch campaign will also include a caravan across the country for the presentation of the upgraded app.
Romanita Oprea