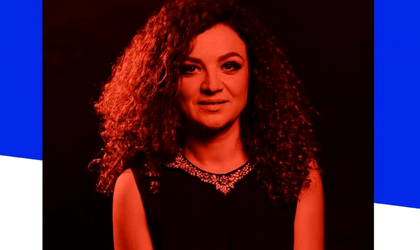 ERKA is an independent omni-channel advertising agency with a passion for creating memorable conversations between brands and their customers, since 2004. In 2017, Creative Luggage, one of the most ambitious digital players on the local market, joined the agency and today ERKA represents a team of +50 driven & agile creatives, writers, and analysts, who deliver real-world results and worthy brand conversations for international customers in Retail, Manufacturing, Services, Consumer Electronics, Automotive, Health, Beauty & Apparel industries and many more. BR talked to Ruxandra Serban, CEO & Founder, about the agency's 2018 experiences and its perspectives for 2019, but also about her views on pitches and how the local industry is performing.
By Romanita Oprea
How would you characterize the local communication industry in 2018 in terms of budgets, campaigns, creativity, etc? 
It's all about digital marketing. The local communication industry is oriented towards a faster shift in terms of what digital marketing offers. We can say that in Romania, the digital marketing has become a mature business and it is here to stay. I also noticed a change in the that clients' behavior as they  are also more informed about how technology could bring profit for their businesses. If you add a creative team behind a campaign, then the recipe is done. 
What were the most important changes & novelties in the agency in 2018 and how did they come to happen? 
2018 is the year where I definitely understood that an entrepreneur should not be alone. Therefore, I decided to make Erka's capital visible to all the employees who wish to invest as shareholders, but also to new partners. I have had the amazing opportunity to meet some very talented people who are willing to occupy an important place in our agency structure. 
Another change is represented by the increasing competencies in digital marketing, a more and more demanding need on the local communication industry.  
In 2018:
– we became international and we managed to implement integrated campaigns in 15 countries.
-we proved that we were able to operate without any complexions on the French market.
-we became members of Dialogue International, an European network of independent agencies, which gives us a massive advantage by sharing projects and  campaigns , therefore gaining visibility on other markets and also by helping each other with ideas for our agencies.
How was 2018 for the agency?
We are happy and proud to say that our client portfolio grew thanks to our competences' expansion in digital marketing and also to our presence on the French market.  Among the newcomers in our portfolio we have: the French department store PRINTEMPS, the French commercial center Belle Épine, Carré de l'Optique, Des bras en plus, Ness Romania, Medlife, Cristim, Leerdammer, Ana are, Vitapur, Adama. 
In 2018, we delivered integrated services to clients (from idea to implementation) by adapting fast and with agility to the market needs, hence our personal signature for having an agile management. What is more, we had an increase in revenue by 20 percent last year.
We let ourselves be guided by the fact that we believe in strong ideas brought to life with agility, in a meaningful and efficient manner. 
What was the year like in terms of pitches?
Unfortunately, we had plenty of fuss instead of concrete results. In my opinion, the moment when a brand has the possibility of inviting 10 agencies for a pitch, it's like playing the Russian roulette.  On one side, it is flattering for us as a small independent agency to be invited at the same table of big names in advertising, but when we think about the pitch efficiency, we don't see the big picture so tempting for us. I believe that this seldom gives us the impression of being useless and that this type of action doesn't correspond to today's necessities. 
It is the channels diversity, the formats, the fast evolution of what works and what doesn't work that prevents  a marketing manager or even the entire agency team from knowing beforehand exactly what it will work or not. An agency should not be selected on the idea it brought at the pitch, but by its team's professionalism and quality, by its capacity of proposing measurable strategies and interpreting the test results in order to foresee as fast as possible the best solution.
In an agile world, the pitch is dead; it is the team's professionalism that rules the game.
During the pitch, we cannot have the client's input. In order to obtain the best results, there must be a teamwork session between the agency and the client. To sum up, the selection of a project which was made just a couple of hours before just to pass without any test "the contest" is really mind-blowing to me.
The brands should remind themselves that no plan can resist to a trial by fire. The pitch is in my opinion a waste of resources from the entire industry.  If we do a sum of all the working hours, of all the process of communicating from agencies responding to pitches to clients selecting the agencies, then we will lose hours which won't be turned in turnover… it is simply unreasonable.
I'm glad to see that this issue is evolving in France and I think it will soon be the case in Romania too.
What were your most wanted services by clients in 2018?
The clients' most wanted services we delivered were:  strategy, digital marketing (social media, performance), implementation, design.
What were the campaigns you admired in the local industry and why?
My opinion does not matter more than someone else's. Besides this, communication must cease to be a Universe of "knowing"; it must become a Universe of numbers. This is honestly what today's US agencies teach us. We understood that the people who know, they don't know actually… what matters is to be efficient, to be able to measure, to adapt to actions according to the market's reaction.
What trends did you notice on the local market? 
Marketing is moving at the speed of light and those who manage to settle clear objectives and who are willing to analyze, they will adapt fast to the market's needs. The safest way to adapt to these needs is through the mix of online and offline communication. Nowadays we have all the means to measure the market's needs by using marketing automation and analytical tools.
What do you wish for 2019 from this point of view?
I wish to continue with our technological development and to implement the agile management in our agency's organization.
What do you wish for the local industry this year? 
We work in an environment which can influence people and we must be responsible for this. Therefore, I would like to see more people from this industry involved in ads regarding climate, health and education issues.
Do you believe a second economic crisis will come?
We don't need an economic crisis, we are always in a crisis in Romania. We already have corruption, political crisis, plenty of administrative obstacles to destroy companies and entire sectors.   
Now back to the initial question. Romania has actually made a lot of progress after the 2008-2009 crisis, it has become professional and more rational. Yes, everybody is talking about it. I already feel the same tension on the market like the one back in 2008, but which our agency easily surpassed thanks to our variety of services proposed to the clients starting from idea to implementation. For example, the moment when the BTL budgets stalled, the media budgets skyrocketed, which allowed us to exceed the crisis problems without a decrease in our turnover.
If so, how will it affect the Romanian marcomm industry?
I am usually an optimistic person, I know that after the crisis passes the sun comes back and nothing lasts forever. I like to think that an economic crisis will have an impact on us by preparing us to be more aware of our weak points and become better in our domain. 
What have you learned from the last crisis and how prepared are you for a new one?
The management principles I've always followed have been based on agility and adaptability. If I had been guided by fear ever since I started my agency back in 2004, right after having finished my studies, when all the industry's big names were on the market, I would have never arrived to the point where I am now. The last crisis has taught me to expand the culture of integrated services in my agency and not to focus only on one type of service.