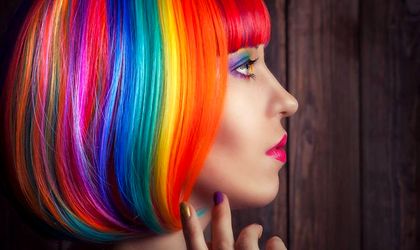 Hairstylists across Romania have started to enter the competition which will decide in November the best one of them. Those competing will have to submit three photos with their creations that respect the theme Summer Festival.
The photos entered in the competition will be analyzed by a jury of specialists that will determine the 15 that will take part in the semi-final that will take place on November 7 at Cristi Pascu Exclusive salon. There they will have to recreate the look entered in the competition, proving, in front of the jury, how good they handle the technique.
Ten of them will qualify in the final that will take place on November 14 at Promenada Mall Bucharest. The final will be streamed directly online on Facebook.
The finalists will have to create a look corresponding to the theme "trends 2020", proving that they have creativity, vision, originality and professional technique. The winner will receive an award of EUR 2,500. There will also be a popularity award worth EUR 500.
The event is organized by YOLO MEDIA and The Academy of Hairstyling Cristi Pascu, supported by Promenada Mall Bucharest and the XPERT BEAUTY stores.
Romanita Oprea