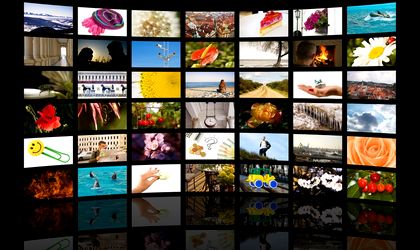 The media and entertainment industry in Romania will reach the USD 3 billion threshold in 2019, growing by 7.1 percent compared to 2018, but will remain the smallest market in Central and Eastern Europe (CEE), according to the 20th edition of the PwC Global Entertainment & Media Outlook 2019-2023 (GEMO). By 2023, the study shows an estimated annual growth rate of over 6 percent, with the market value rising to USD 3.8 billion.
"Following the global trend, personalization and digitization are increasingly adopted on the Romanian media and entertainment market, with estimates indicating that the highest growth rates
will be on this segment by 2023. This will lead to a more aggressive competition and a wave of investment in innovation. The result will be a media world that is more personal than ever, in which consumers will select and control their media consumption by diverse means, whether we are talking about smart devices, over-the-top (OTT), smart homes or connected cars," said Florin Deaconescu, Partner and Leader of the Technology, Media and Telecom department, PwC Romania.
The value of the Romanian OTT market (Netflix, HBO Go) had the biggest growth of the total media & entertainment market, having increased more than five times from 2014 until now, being estimated at USD 24 million this year. By 2023, this segment will continue to be the most dynamic of the media and entertainment market, with an average annual rate of 18.7 percent, reaching USD 44 million.
The second largest growth in the market is estimated for the video games and eSports segment, of 10.7 percent, to USD 136 million this year and USD 187 million in 2023.
In third place is online advertising, with an average annual advance of 9.5 percent, from USD 112 million this year to USD 157 million four years from now.
PwC's main conclusions for Romania
Spending on internet access continues to hold the first position on the market, with 43.5 percent, amounting to USD 1.31 billion. By 2023, it will total USD 1.77 billion, accounting for 46 percent of the market.
A slight increase, of 1.56 percent, is expected for the TV and home video segment, which will generate revenues of USD 537 million in 2023 in Romania, compared to USD 506 million in 2019. This is the second largest segment in Romania in terms of generated revenue, after internet access.
In this context, revenue from TV advertising will increase from an estimated USD 384 million this year to USD 529 million in 2023, with an average growth rate of 8.5 percent per year. After two years of decline, the radio, music and podcasts segment is expected to grow this year to USD 35 million from USD 33 million in 2018. By 2023, the report shows an average growth rate of 4.6 percent per year, up to a value of USD 41 million. By contrast, newspapers and consumer magazines in Romania will continue their decline from recent years, in line with the global trend, from USD 89 million in 2019 to USD 77 million in 2023.
According to the Reuters Institute Digital News Report, only 18 percent of Romanians read news on print, as online and social media sources dominate consumption. While reading news items mainly on digital devices, only 11 percent of readers pay for online news. The book market in Romania will grow from USD 109 million in 2019 to USD 119 million in 2023.
The main source of revenue in the cinema industry has been and will continue to be the box office. The industry will generate revenues of approximately USD 97 million by 2023 with a CAGR of 4.67 percent.
The B2B segment (business-to-business), comprising business information, directory advertising, trade magazines, professional books and trade shows, is evaluated to USD 265 million this year, and will reach USD 304 million in 2023.
The outdoor advertising market will experience four years with an average annual growth of 5.7 percent, from USD 41 million in 2019 to USD 51 million in 2023.
Across Central and Eastern Europe (CEE), media and entertainment market will have an average growth rate of about 5.7 percent and will reach a total revenue of about USD 77 billion in 2023. The largest markets are Russia, followed by Poland and Turkey.
Photo: dreamstime.com