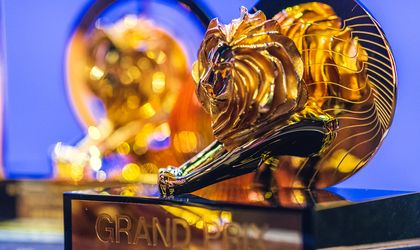 The renowned Cannes Lions Festival was back this year, after being canceled last year due to the Covid-19 pandemic. With the jury tasked to judge campaigns developed in the past two years, this year's festival was extremely competitive. The festival took place between June 21 and 25 in Cannes, France, with Romanian agencies taking home several important awards. McCann Worldgroup Romania remains the most awarded agency on the Romanian market at Cannes Lions festival, after winning for the 10th year in a row, while Publicis Groupe Romania won 10 awards at Cannes Lions 2021, with Leo Burnett Bucharest and Publicis Romania campaigns.
In 2011, McCann București, MRM Romania and UM Romania won 11 awards in Cannes Lions, including the Grand Prix and the Titanium, with the campaign Rom American, developed for the ROM chocolate bar. 10 years later, in 2021, the same partnership McCann Bucuresti, MRM Romania and UM Romania, won: Gold, Silver and Bronze for the campaigns "Piața la Drum", developed for Mastercard and "The Sponsor of Cancelled Events", developed for Rom. Now the total of Lions won by the agency reached 39, a record for the local advertising market.
"It is with a great pride and yes with just loads of simple happiness that we share the zoo keeping of 39 Cannes lions with our clients. McCann Worldgroup Romania shows persistence and consistency when it comes to our profound raison d`etre which is finding and securing a meaningful role for our brands. It intertwines with what we believe is our place in our industry and in our society – adding value and nurture a purpose. It makes us great listeners, super curious by nature and in a constant search for the most profound insights. It also makes us invest a lot in our enduring long and warm relationship with our clients and care for our people. Translating it all into a creative marketing work ignites conversations and engagements that make a long lasting business impact for our clients . As volatile as the future is and we all experienced it recently, McCann Worldgroup Romania would keep on pursuing its course, true to itself with the commitment to grow our people , our clients business and ours ,while innovating and reaching out relentlessly to the new frontiers," said Sagit Tzur Lahav, CEO McCann Worldgroup Romania.
Publicis Groupe Romania obtained the best results among the communication groups in Romania, but also within Publicis Groupe Central and Eastern Europe at this year's Cannes Lions festival, being the only one represented with two winning creative agencies – Leo Burnett Bucharest and Publicis Romania. Together, the two agencies won 10 awards, meaning almost half of the 22 obtained by the group's teams in the Central and Eastern European region.
The Online Park campaign, signed by Leo Burnett Bucharest for Telekom Romania, won a Bronze award. The recognition at Cannes comes shortly after the campaign won important victories in other industry competitions, such as the ANDY Awards and Effie Awards Romania. The campaign promotes the benefits of the Kaspersky Safe Kids Premium app for child safety, available to all Telekom mobile phone subscribers and has had a real impact in raising the awareness of parents in Romania about the online dangers for their children.
"We are very happy that the Online Park project got a recognition at Cannes festival as well, after winning several awards this year, most recently the Grand Effie in the Romanian Effie Awards. This is one of the rare occasions where the same project is equally recognized by both, the business effectiveness juries, and the creative juries. For us, it is proof of the great long-term collaboration between Telekom Romania as a client on one side and our strategy and creative teams on the other. This seamless collaboration has enabled us to consistently deliver business results and multiple award winning projects, recognized both domestically and internationally in the past 4 years", said Vasilije Corluka, Chief Creative Officer, Leo Burnett Bucharest.
In its turn, the Moldy Whopper campaign, designed for Burger King by Publicis Romania in collaboration with Publicis Spain and two other agencies outside the group, won a Grand Prix and no less than four Gold, one Silver and three Bronze awards. Thus, the campaign continues to be recognized for its creativity, after winning over 80 awards at festivals such as Clio Awards, D&AD Awards or The Epica Awards in the last two years. In short, it presents the policy of Burger King to give up preservatives for its reference burger, "the whopper". Publicis Romania and Publicis Latvia are the only agencies in the CEE area that have won a Grand Prix.
"I'm incredibly proud, happy and humbled by such an amazing performance coming out of the region, with multiple agencies involved in winning projects. This is testament to the creative firepower in the region that is finally starting to match up with its potential, and to the power of teamwork and international cross-pollination and partnerships. This would never have been possible without the aligned, focused and coordinated effort of a huge team of brilliant talents. I just want to say, this success is all yours and ours together, be proud! Forza CEE!", said Jorg Riommi, Chief Creative Officer, Publicis Groupe CEE.
—
"The outstanding performance by Publicis Groupe CEE teams at Cannes Lions Festival this year confirms the budding creative potential I have observed across our markets and been privileged to be a part of, over the last few years. Massive kudos to Jorg and all our winning teams! Here is to all your passion, hard work, talent, and your dedication to driving the best creativity for our clients. Particularly in a year that has challenged every single one of us in every way imaginable, this is a wonderful milestone to celebrate and no doubt, the beginning of more successes to come", added Tomas Lauko, CEO, Publicis Groupe CEE.