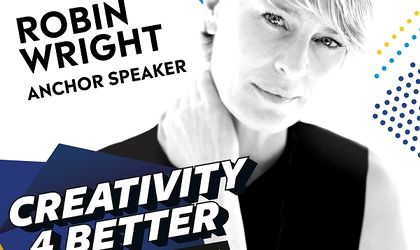 Actress Robin Wright, who plays Claire Underwood in the famous "House of Cards" series on Netflix, will be present in Bucharest as an anchor speaker to the second edition of Creativity4Better, IAA's Global conference, scheduled to take place on October 2-3.
By Romanita Oprea
The conference will approach subjects like communication, sustainability, technology and education.
Robin Wright, who will take over the US presidency in the next and last season of Netflix's "House of Cards", is a Golden Globe winner for her role as Claire Underwood in the series and is one of the most powerful women in Hollywood, both on and off the stage. She is an example of creativity for a better, more understanding and more compassionate world.