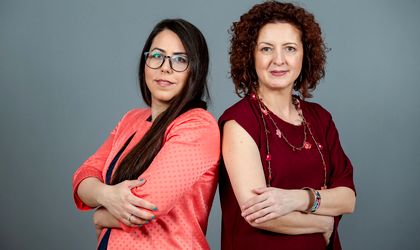 Reputation is an intangible asset of a company, which can become the most important defense shield in a crisis situation. Studies show that half of consumers will question the attributes of a brand if it has negative reviews, and 70% of those looking for a job will turn down one from a company with a bad reputation. In addition, 8 out of 10 companies saw improvements in market value after improving their reputation.
By Romanita Oprea
In a context where consumer confidence is at stake, the public relations and communication agency, The Public Advisors, has developed RepMeter, its own tool for measuring and managing companies' reputation among internal and external stakeholders. A mixed team of reputation management consultants from the agency, along with experts in market research and branding, contributed to the development of this model.
"Experts estimate that currently 70-80% of a company's market value is due to intangible assets such as brand capital, intellectual capital, name and reputation. For this reason, companies can become extremely vulnerable when any of them are affected. And public relations, by definition, means caring for reputation. And how can you do this better than by always being connected to what you do, what you say, and what others say about you. We created this tool to support companies that want to understand how they are perceived, so as to help them optimize their results", says Simona Dan, Managing Partner, The Public Advisors.
Reputation research is one of the strategic processes for a company, according to which organizational policies, long-term plans, but also corporate procedures can be established. At the same time, its management requires the involvement of representatives from all levels of management. RepMeter aims to be an instrument that objectively measures the values ​​and identity of the brand, in balance with the perception on them. For this reason, the first step is to conduct in-depth interviews with the CEO and other managers or other departments, depending on the type of company, through which their perspectives and vision of the company, organizational culture and potential risks are analyzed.
"We had this in mind for a long time, but I felt that its materialization is now even more beneficial and relevant for companies, because many of them are in the situation of rethinking businesses, investment and reorganization plans. Thus, a credible solution that provides a measurement of reputation and a general check on perception can be a key factor in establishing future plans. A positive reputation helps companies to form strong teams, to generate value, retain their customers and offer them a diverse range of products and services", says Raluca Mihălăchioiu, Managing Partner, The Public Advisors.
The reputation score will be established through RepMeter based on seven pillars that pursue different attributes: business ethics (measures fairness, transparency and trust), customer experience (value for money, innovations in products and services), internal values ​​(opportunities offered to employees, work environment), financial stability (continuity in the face of economic change), social responsibility (involvement in social causes, organizational culture), emotional connection (investing in local and national economy, respect for local culture and social values), familiarity (popularity among customers).
In addition to the projects commissioned in particular by companies, The Public Advisors will publish a series of annual reports that will be able to provide a frame of reference for the reputation of Romanian brands.