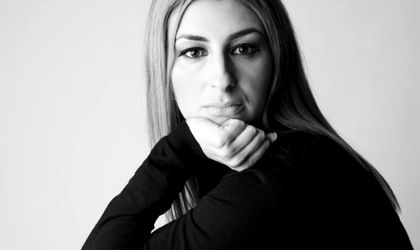 Starting 2019, Geometry Romania became an Experiential Marketing Hub for the network's clients in Central and Eastern Europe. Appointed to lead this hub is Raluca Samoila, professional with over 15 years of know-how in the field and who activated in shopper marketing for client (Reckitt Benckiser, GSK, L'Óreal), retailer (Cora) and agency. Raluca held management roles in marketing, trade marketing and sales departments and coordinated local and regional projects.
By Romanita Oprea
Geometry Romania has been running since 2013 experiential and shopper campaigns at a regional and global level for companies like Coca-Cola, British American Tobacco, P&G, Danone and Philips.
"I believe it is essential, for any experiential marketing initiative, to know all the actors involved in the process very well, from idea to implementation. Most of the time, ideas remains at proposal level because there are unknown factors when it comes of the roles of all the client's departments, their needs, how the interaction of the decision makers interact, from marketing to sales and then to trade. An agency's work isn't over after the idea was approved by the brand manager. Once you have an OK on an idea that looks excellent in .ppt, you must know how to induce fluidity to the client's processes, what arguments are needed for retail, which are its customization and logistics needs, so everyone involved would see clearly what they have to gain," said Raluca Samoila, Regional Shopper Marketing Director Geometry Romania.
"Raluca comes with a mix of know-how that is very rarely seen on the market. She has, as experience in shopper marketing, what we could call "The Supreme Triad": agency, client and retailer. Only someone that became a leader experiencing the specific of each instance can manage to bring them all together, to the same table, so each entity to achieve the objectives targeted," added Mircea Director Geometry Romania.
CEE Regional Experiential Marketing Hub within Geometry annually works for 60 brands of regional and global clients, and runs a total of over 270 campaigns and brand activations and 20 regional and global toolkits.