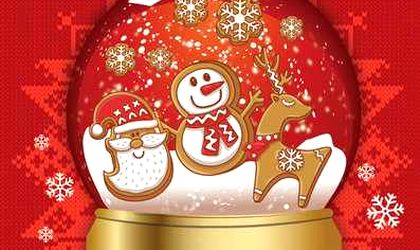 Publicis Romania brought to Carrefour's clients the first snow of the year in one of its Bucharest hypermarkets, in a special campaign.
Publicis and Carrefour Romania wanted to remind the Romanians of the winter childhood vacation, the most magic period of the year. Therefore, they brought the snow, so much awaited by everyone in Bucharest, in a Carrefour hypermarket, for a day.
The video spot reached over 1.5 million Romanians. "The first snow" got over 13,000 reactions on Facebook. The TV spot can be seen here.
The Publicis Romania team that worked on this project comprised: Jorg Riommi – Chief Creative Officer, Mihnea Gheorghiu – Group Creative Director, Elena Greta Apostol – Art Director, Ana-Maria Taralunga – Copywriter, Ana Maria Olaru – Senior Strategic Planner, Ioana Dinu – Social Media Manager, Corina Tudor – Group Account Director, Ilinca Necula – Account Manager, Alexandra Dinu – Account Executive, Camelia Efrimov – AV Producer Manager, Liviu Efrimov – AV Producer.
The Carrefour Romania team included: Andreea Mihai – Marketing and Comunication, PR & Solidarity, Commercial Dynamic & Pricing, MBA, Andreea Bragaru – Communication Responsible, Linda Willy – Special Projects Responsible, Marius Birborica – Outdoor Communicaton Responsible.
Romanita Oprea