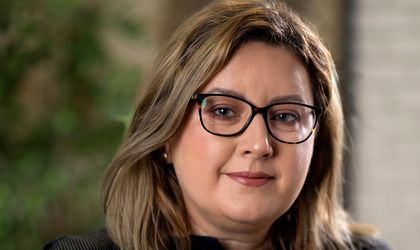 Communication group Publicis Groupe Romania provides clients with over 25 unique data solutions and strategic consulting, through a specialized team which serves all member agencies. At the same time, the group aims to develop at least another 10 such solutions by the end of the year and double the number of clients benefiting of them. The services are part of the development endeavour Data Intelligence Solutions, designed to give client companies the opportunity to tailor their marketing, sales and business strategies faster than ever and achieve quantifiable results.  
The Data solutions are purchased or developed by Publicis Groupe Romania itself and can be accessed from AIQ portal, a secure platform developed by the group for its clients. Based on this and the consulting offered by the Data Intelligence team, clients can understand consumer behaviour, the competition's performance and notoriety, ways to evaluate and improve the effectiveness of marketing campaigns and analytics to support business decisions. All this information is provided in real time and supplemented by recurring reports and analyses.
At the same time, all Publicis Groupe Romania member agencies have access to Data Intelligence resources.
"Communication is a science. It means more than creativity and inspiration, it means signals received from consumers in the form of multitudes of data that can determine the success of a business. Monitoring and analysing this data as quickly as possible supports decision-making, based on current information, helping business people to understand the current market context, competition, consumer needs and social manifestations that impact consumer behaviour. Access to these data sets, analysed according to the objectives of each client, results in a real competitive advantage. The road from information to decision has never been shorter", stated Rodica Mihalache, Data Intelligence Lead, Publicis Groupe Romania.
Over 40 clients have so far accessed Publicis Groupe Romania solutions and received consulting services, both for interpreting and analyzing data as well as concerning available options to improve their campaign performance. The group aims to double the number of clients benefiting from these services by the end of the year.
Data Intelligence solutions cover four pillars: Business, Brand, Communication and Consumer. After a consulting session provided by the dedicated team in Publicis Groupe Romania, clients receive a recommendation customized according to their own needs and objectives regarding the solution or mix of tools that can best respond to their challenges. Each solution offered is accompanied by technical support, training sessions, data analysis and quarterly review of its customer utility, with UX improvements or integration of new data sources or computational algorithms along the way.
The AIQ portal platform comprises the data solutions made available by Publicis Groupe Romania, together with the periodic (monthly, quarterly) reports done on their basis. Access is available from any device 24/7, after creating an account and based on double authentication, with data security being a priority of the group.
The Data Intelligence team currently has more than 20 professionals covering the following areas: Data Sciences, Advanced Analytics, Consumer Strategy, Data Strategy, Consumer Research and Data Tools Development.
Companies in any industry can learn more about Publicis Groupe Romania solutions and capabilities in the data area on the website www.dataintelligence.ro