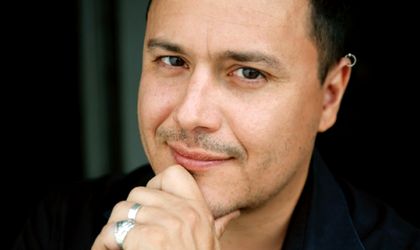 Burger King's "Moldy Whopper" campaign created by Publicis (Romania and Spain), INGO Stockholm and David Miami won a total of ten awards – including the coveted Black Pencil – at D&AD Awards, the world's most prestigious in creative excellence. The "Moldy Whopper" awards at D&AD included one Black Pencil (in PR) and four Yellow Pencils under the categories of Art Direction, PR and Press & Outdoor; four other additional Graphite Pencils for Integrated, Art Direction, Media, and Film Advertising; as well as a Wood Pencil for Art Direction.
Burger King has pulled a surprising, global, integrated advertising campaign showing its iconic Whopper covered in mold. The campaign is the result of the work of three agencies: Ingo (Stockholm), David (Miami) and Publicis (Bucharest & Madrid offices).
"I'm extremely happy and honored for this rare achievement: the D&AD Black Pencil is indeed some kind of a creative unicorn, so rare and almost impossible to get – as aptly described by this year's president of D&AD Kate Stanners.

Even rarer is this project as it's truly one-of-a-kind: an incredible collaboration between Publicis Romania & Publicis Spain with Eduardo Marques, and Ingo Stockholm and David Miami, under the inspired and bold leadership of Burger King's Global CMO Fernando Machado, the real mastermind of this incredible set-up and project. A phenomenal team I want to thank and congratulate one more time.

The bold idea, the strong topic, the amazing craft and the enormous attention it received once it was launched to the world made it one of the strongest pieces of Burger King global comunication in the last decade, and probably a memorable milestone in its history. In particular, I'm proud that we (Publicis Romania, Publicis Spain and Publicis Groupe NCE) as well as me, personally are a part of this. This demonstrates once again, Publicis Groupe's creative prowess and our leading position in creativity on the world map. It is a reminder that Nothing is impossible, that anything can be achieved with hard work, passion and commitment to greatness and that you can play at the very top no matter where you are in the world." Says Jorg Riommi, Chief Creative Officer Central Eastern Europe & Romania.
The winning campaign zeroes in on Burger's stance to use fresh ingredients by showing that like real food, their whoppers get moldy over the course of 35 days – an uncommon practice in the fast food industry. From the bun to the freshly-sliced onions, tomatoes and lettuce, and the 100% beef patty,  the striking images show the real mold that grows on every part of the iconic burger. The groundbreaking campaign makes a reference to the number of days that have passed since the sandwich was prepared, with a copy that reads, "The beauty of no artificial preservatives".
Promoting excellence in design and advertising since 1962, D&AD, a not-for-profit organization is most known for its annual awards, the D&AD Pencils. At a time when advertising awards are so plentiful that their value is often debased, the status and integrity of a D&AD Pencil has never been in doubt. While many other awards organisers tend to ensure every category has a winner, D&AD Pencils are never handed out unless the work is good enough. The highest award given by D&AD, the Black Pencil, is not necessarily awarded every year. Win one and according to one industry observer, your bragging rights are both massive and eternal. A D&AD Pencil, he adds, is the equivalent of a "career knighthood".
The 2020 was a truly exceptional year for the competition with four Black Pencils and 68 Yellow Pencils. Overall, across the five months of judging, there were a total of 20,000 pieces of work entered in the competition from 75 countries in 34 categories.