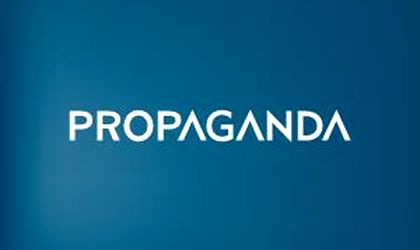 The advertising agency Propaganda will develop BRD's strategy for the next three years.
The collaboration between Propaganda and BRD-Groupe Societe Generale includes both the general brand architecture, as well as the other initiatives, for the connected platforms to the commercial ones, such as the BRD cultural hotspots, projects that will be designed in an integrated manner, from the strategic part to the visual and communication identity.
"Din Dragoste Pentru Teatru" (Out Of Love For Theater), the image campaign conceived by Scena 9, BRD's publishing platform on cultural themes, with the occasion of this year's Sibiu International Theater Festival, marks the start of this collaboration. The experiment-campaign, during which nine Romanian illustrators reinvented the same amount of posters starting from the themes of some famous theater plays, had as objective the encouraging the consumption of theater art, both during the festival and outside it.
"We live in a digital era. But, but what brings to the theater most of the times is the poster. Something that is truly analogic. Creatively speaking, the work at a print campaign, brought then naturally to online, with a relevant purpose and close to me, represented a pure joy," said Roxana Panaitescu, group creative director Propaganda.
The team that brought the BRD collaboration in the agency was formed of: Sonia Panait – new business director, Madalina Rapeanu – strategic planner, Cornel Gologan – creative director, Roxana Panaitescu – group creative director, Alexandru Lazar – senior art director, Paul Paun – art director, Diana Voinea – copywriter.
Romanita Oprea