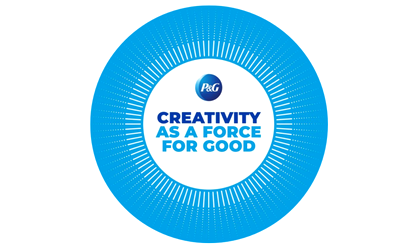 Procter & Gamble was named as leading "Brand Marketer of the Decade", as part of the Cannes Lions event, in recognition of the company's consistent outstanding creativity performance amongst the world's biggest advertisers.
P&G reached the top as it won 7 Grands Prix, a Grand Prix for Good, 3 Creative effectiveness Lions, 2 Titanium, 49 Gold, 4 Glass, 77 Silver and 100 Bronze Lions since 2010. It is considered the biggest advertiser in the world, with a presence in many markets around the globe.
Some of P&G's most important campaigns that stand out are: #LikeAGirl for Always, which challenged the stereotypical portrayal of women and girls by boosting their confidence, as well as the #ShareTheLoad campaign for Ariel, 2017, which aims to rebuild the stereotypes, regarding the roles that women and men play in a household.
Marc Pritchard, Chief Brand Officer of P&G, stated: "We have been recognized as the Brand Marketer of the Decade, as we drive developments on issues that really matter and concern us all. It is now inescapably clear that we have a responsibility to reinvent ourselves. From brands and companies that are all about themselves, to brands and companies that step up as both a force for growth and a force for good". He also underlined that "the current challenges have led the P&G to establish three specific priorities. First, protect the safety of P&G people. Second, serve people around the world with our essential health, hygiene and cleaning products. And third, however possible, support communities in need. Let's all step up as a Force for growth and a Force for good, to help create an equal and better industry…and a more equal and better world."
Tap the link to watch the campaigns that contributed to this distinction.
https://us.pg.com/blogs/cannes-2020/