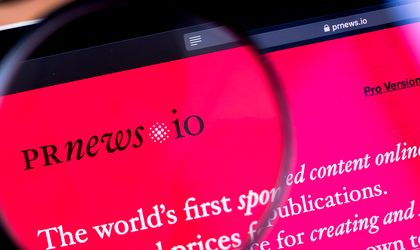 Eastern European company PRNEWS, which runs the content marketing platform PRNEWS.IO has paid news outlets publishers $1.4 million dollars, year to date, for sponsored brand-related articles. A third of this amount was paid out to the top 20 most influential sellers of sponsored content.
PRNEWS.IO allows brands to publish sponsored content in their native format and in turn, publishers receive a reward in the form of monetary compensation.
The platform aggregates information from 65 thousand news websites, providing a set of audience metrics and indicators that provide an overview of the quality of those websites when ranking in search results. Since the beginning of 2021, the PRNEWS.IO platform has been visited by more than half a million people. Most of the visitors are from Eastern Europe, although the platform saw users from 72 countries as well.
According to the company's board member Alexander Storozhuk, brands are increasingly realizing the convenience of using a credible system with guaranteed results without the necessity to hire expensive in-house PR managers.
"When thinking about the vast community of local media who want to diversify their income sources, it becomes clear that we are only at the beginning of our road."
PRNEWS operates in Estonia and has a development office located in Ukraine. The company is also a service provider for the Estonian digital citizenship program — e-Residency.
By A.M. Filip