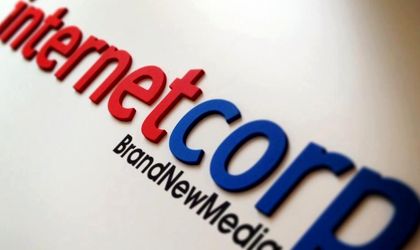 InternetCorp, one of the most important publishers in Romania and also one of the largest media sales houses in the country, is now part of Primavera Digital Group (PDG), a pan-European digital media and marketing services company. 
With PDG as the new shareholder of InternetCorp, the Romanian company strongly believes it will enter a next stage of growth, considering that the group synergies and the pan-European reach will bring many new business opportunities and more revenue streams. InternetCorp was founded over 15 years ago. Its management will remain unchanged and will be ensured by Raluca Mateiu, who has held the position of CEO since 2014, constantly building new and innovative business strategies for the company.
InternetCorp has four main pillars on the Romanian online publishing market: business, daily news, and women's lifestyle and interest online media, and also its conference & events division. The main media websites owned by InternetCorp are wall-street.ro, start-up.ro, kudika.ro, retail.ro, garbo.ro and 9am.ro. The company also owns BizTool.ro, an online marketplace connecting entrepreneurs with expert freelancers, and IC Events, a SaaS virtual events platform. The main events and conferences that InternetCorp produces are Future Banking, ecomTEAM and Retail Arena. Thus, the InternetCorp portfolio covers a wide array of areas and markets, with numerous growth opportunities in multiple sectors, and the new ownership will be able to provide even more opportunities for an accelerated development.
InternetCorp events and conferences are amongst the first projects that will take full advantage of the acquisition and the synergies that it provides. The once local events will be expanded into regional, high-impact productions with guests and speakers from across the continent, the virtual SaaS events platform IC Events will be made available in all of Europe, and the media websites will have a chance to grow thanks to partnerships with other companies in the PDG portofolio, creating the perfect context for accelerated growth in all four of InternetCorp's business directions.
Primavera Digital Group (PDG) has taken over the entire shareholding of InternetCorp previously held by an investment fund advised by 3TS Capital Partners and Mihai Seceleanu, one of the original founders of the company. "3TS is very proud of InternetCorp's growth over the past years and would like to thank all of the team members, clients, partners and everyone else who have contributed to this success. This marks our second exit in Romania in 2021 after the very recent Green Horse Games exit to Tencent. We will continue to be active investors in Romania, as there is so much opportunity, talent and innovation here", commented Pekka Mäki, Managing Partner of 3TS Capital Partners.
"Already a flagship Company in Romania, Internet Corp will substantially add to PDG's coming European offering of insights, creativity, data and funding. Essential tools for innovators, founders, executives, investors, consultants, public officials, students and consumers across Europe. Adding Internet Corp is an important step for PDG to becoming the prime destination for anyone passionate about innovating, disrupting, growing technology, sustainability, start-ups and investments. PDG is not yet public, but when it launches, it will be the destination platform for innovators", says PDG Group CEO Bernhard Hafenscher. "We are very much welcoming Raluca Mateiu and her talented team at InternetCorp into PDG to build the future together with us.