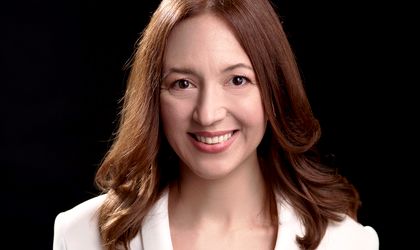 The integrated marketing and PR agency Positive Communication launches Rise Up, the first image course for entrepreneurial businesses, in Romania. The course starts on June 19th, 2020 and is addressed to entrepreneurs who own a start-up company and to current corporate employees who plan to launch their personal business.
For 5 months, during 5 course modules and 6 working meetings, entrepreneurs receive the branding, marketing and PR knowledge they need to launch their businesses or improve their image and visibility on the market. During the course, participants are guided to use the best methods and principles to build their business brand, sales, marketing and PR strategy, create a launch plan and are supported to launch their business or product.
"We receive a lot of requests from entrepreneurs who have great business ideas, but do not have the experience of branding, marketing and PR to launch their business correctly from the start. Often, the budget needed to hire a communication agency is not sustainable in their business plan, in the first year. The current situation of the global pandemic and recent studies showing that 1 in 2 start-ups do not survive in the first year (Start-up business barometer, launched by EY Romania in 2019), have mobilized us to offer the process developed by us to as many entrepreneurs as possible. Thus, Rise Up business image course was born from the desire to support entrepreneurial businesses with potential to be successful.", Ludmila Tones, Managing Partner Positive Communication.
The method developed by Positive Communication integrates branding, sales, marketing and PR consultancy and has been tested and refined continuously for over 5 years, working with entrepreneurs from different sectors, with businesses in different stages of development. Positive Communication clients include Alesonor, the developer of the Amber Gardens luxury green residential complex – with over 5 years of collaboration, Grace Couture Cakes, the first couture cakes business in Romania – with over 8 years of collaboration, Avra ​​Aesthetic Institute, non-invasive aesthetic services institute – with over 3 years of collaboration, etc. The agency has contributed over time through the services offered to raising the awareness and growing demand for green houses in Romania, to creating the market and demand for extreme sports – developing and implementing the marketing and communication strategy for the TNT Brothers skydiving center for 9 years, as well as to the international development of the Rhea Costa fashion brand for 9 years.
"During my 15 years of career, I went from being employed in a top position in one of the most important PR agencies in Romania, where I was involved in managing the image of multinational companies such as Coca-Cola Romania, McDonald's Romania, etc., to being an entrepreneur in the service of entrepreneurs. Within the Positive Communication agency, we offer services that compensate for the lack of multidisciplinary teams that the multinational companies I was used to work with have, but which entrepreneurs cannot afford at the beginning of their business," adds Ludmila Tones.
Rise Up business image course takes place online, on the zoom platform, for 5 months and covers the essential steps in preparing to launch a business, product or service: market research, defining the offer (products and prices), creating the brand image and communication tools, establishing sales, marketing and PR strategies, launch and follow-up. After each module, the entrepreneurs have a working meeting in which they receive feedback from Positive Communication team on the topics they have to implement in the respective stage of the course. This way, entrepreneurs are guided to make real progress at every stage.
"Entrepreneurs often have the right mindset, they can find many resources and tools online, but they get lost when they have to implement them effectively. Rise Up provides the necessary information and, most importantly, the right structure for their implementation, by forming a working group that has the same objective and motivation: launching the business at a well-defined deadline," Ludmila Tones.