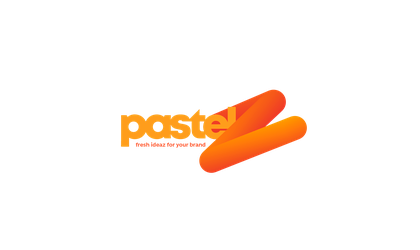 pastel launches pastelZ, the mini agency that offers young creatives the opportunity to get involved in the campaigns of the brands with which the agency collaborates. Under the slogan Fresh ideaz for your brand, pastelZ will bring together young interns, students at specialized faculties, and more, who will have a complete experience in an integrated agency.
In the next 3 months, the first 4 interns will solve client briefs in parallel with the agency's senior team, but with their support, thus creating an ideal context for exchanging experiences and valuable insights between generations.
Gen Z, a generation receptive to everything that means diversity and authenticity, benefits from a significant influence in the purchase and consumption decisions of Millennials and Gen X. Also, Gen Z plays an essential role in creating and supporting the most relevant and fresh consumer trends. More than any other generation, it is engaged, seeks authenticity and relevance in everything, appreciates brands involved in social and societal causes, and empathizes with those who share their worldview. And finally, they are loyal to creativity and innovation.
"Brands can no longer afford not to pay close attention to new consumer segments. We know that Gen Z comes with several challenges and opportunities for people in the industry and takes communication out of its paradigms. pastelZ is the merit of the entire pastel team, willing to give their time, know-how, and experience to connect with the new wave of creatives and people who want to enter advertising. We are excited about this project, especially since we have received a lot of CVs from students who wanted to join us. We did not want to offer a simple internship program but aimed to give younger colleagues an integrated experience of agency life", says Dana Nae Popa, Owner&Managing Director of pastel.
pastelZ work as a conventional communication agency, integrating Social Media, PR & Influencer Marketing, Creative, and Client Service departments. Each intern, responsible for one of the five departments, was chosen following a recruitment process that constantly presented creative skills by solving a brief provided by pastel and several discussions with people from the agency.
Ciortan Bianca and Casandra Murarașu are students at the Faculty of Communication and Public Relations, SNSPA, and hold the positions of Internal PR and Internal Social Media.
Adelina Roșioru and Cosmin Curea study at the Faculty of Journalism and Communication Sciences of the University of Bucharest and hold the positions of Internal Client Service and Internal Art Design.
The first pastelZ team will work closely with the pastel team over the next 3 months to learn creative and practical skills from each other. The internship takes place in a physical format, at the pastel headquarters, interns having the opportunity to have a complete experience in the agency. Later, pastel plans to turn this pilot program into a permanent agency project.