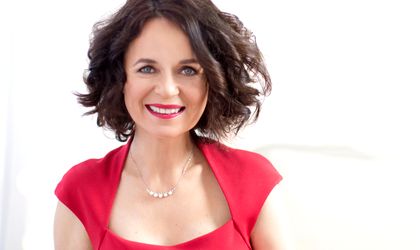 With the upcoming print issue of the Business Review Magazine being underway, which will feature an extensive two-page analysis by BR's Romanita Oprea on the causes and effects of fake news and large scale public manipulation, Business Review Online is featuring this opinion piece by Loredana Popasav, as a teaser for the print magazine article, set to be released in April.
"I haven't seen any grounded person, regardless of intelligence, being manipulated. I have seen very smart people manipulated and apparently not so smart people resist manipulation effectively. The way I see it, people cannot be manipulated when they are in touch with their own wisdom, logic and common sense.
By Loredana Popasav, Transformative Coach
When people realize the importance of finding, or connecting with their own internal natural wisdom, they discover the difference between true insight or common sense and adopting someone else's beliefs and agenda. When we think clearly and calmly we are able to judge well.
There are many teachers, opinion leaders or leaders of organizations in the world and many have an agenda where they want us to follow them. When we select whom to listen to, or whom to believe, we should ask ourselves a few questions:
Is the source objective and free of an alternative agenda or do they stand to gain?
Is that source happy and content with the life they lead – are they "balanced"?
Does that person reflect and demonstrate the values of life I desire?
Is the source interested in everyone's wellbeing, or just some?
Does the source use science and logic or largely emotional argumentation?
If the answer to any of these questions leaves us uncertain, then it's good to apply some skepticism and calm critical thinking. Not cynicism, but objective thought and distance.
When we stop, listen and think in natural state, we have a strong inner compass that guides our judgment. The philosopher Sydney Banks said "The misled thoughts of humanity, alienated from their inner wisdom, cause all violence, cruelty and savagery in the world. Since the beginning, the state of any society is a direct result of its conditioned way of thinking."
A farmer knows that in order to have a good crop, she needs to rid her land from unwanted weeds. In order for fresh, good thinking to enter our minds, we must first rid our minds from bad thinking. Our feelings are the barometer of our thinking. They will let us know where our thinking is. Feelings are the evidence of our mental wellbeing in the moment. As you would not plant crops in a field of weeds, then you should not be guided by thoughts when your feelings are bad (extreme in one direction).  Let them pass, regain your calm and clarity and you will never be manipulated."
About the author: Loredana Popasav is the owner of The Simplified Mind, a coaching company, where alongside her colleagues, works with private clients, clients in business and sports arenas, women organisations and NGOs by bringing pioneering approaches to mindset transformation. She is the co-organizer of the Understanding Human Mind International conference, co-founder of The Human Potential Academy, an international NGO dedicated to promote mental health and the human potential, an entrepreneur, a farmer, a teacher and a humanist. She also has over 20 years of experience in the marcomm industry, working on projects of media development, account management and new business, one of the most important positions being New Business Director at Publicis Romania.
Loredana is an experienced Associate Coach with a demonstrated history of working in the management consulting industry. Skilled in Digital Strategy, Negotiation, Budgeting, Mathematical Modeling, and Coaching. Strong community and social services professional with a Practitioner focused in 3 Principles from One Thought Institute.