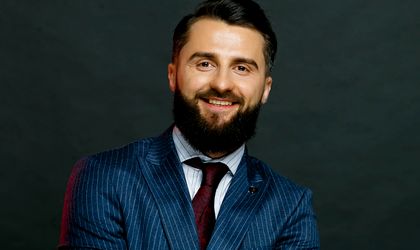 By shifting their focus from digital transformation to digital maturity, managers can discover a few benefits for their organization. Digital maturity is a gradual process that evolves across the organization over time.
By Nicu Enache, Senior Digital Marketing Consultant at Grapefruit
What is digital maturity?
Digital maturity isn't just about a business's reaction towards changes in the digital medium. It's also about incorporating digital into a business' process while cultivating employees' digital skills. The integration and implementation of business processes & resources into digital ones has a gradual course. There are different stages in which a company might find itself in the process. These maturity stages are just like the stages of development for people.
Even if organizations are at distinct phases of maturity right now, the company can evolve or devolve based on the changes they manage to implement. It isn't too late to begin the process and it will never be fully complete because the market always evolves.
Digital maturity is rather an ongoing race, without a "finish line" where the winners are those that manage to get and maintain the lead.
Four models to analyze your organization's maturity
There are several Digital Maturity Models developed for enterprises at any stage of their digital process. We found four models that seemed the most adaptable to each industry. But first, let's start with a brief insightful exercise:
We've analyzed the business models and here are the common business areas that are present in at least two of them: Strategy, Customer Experience, Innovation, Operations, Culture, People, Organization, Information Technology, Talent and Skills, and Data Centricity.
Take five minutes for each area listed above and answer these three questions:
Are we on track with our digital transformation objectives or are we lagging behind?
Compared to our main competitors where do we stand regarding our digital maturity?
What can I do to improve my organization's digital maturity in this area?
Digital Maturity Matrix MIT & Capgemini
It's a matrix that combines two individual, but somewhat related, things. Y-axis represents digital intensity, the level of investment in technology-enabled initiatives meant to change how the company works. X-axis represents transformation management intensity. It's the level of investment in leadership capabilities required for successful digital transformation within a company.
The matrix is presented in MIT Sloan Management Review's article, The Nine Elements of Digital Transformation. It presents four types of digital maturity levels based on the end-results of the assessment: beginners, fashionistas, conservatives, and digirati.
The "beginner" type refers to an organization that has a low level of digitalization while management isn't ready for changes.
"Fashionistas" are the type where business digitalization is at a high level, but management doesn't meet the needs.
In the "conservative" we find management at a high level of readiness for changes, but the digitalization level is low.
The "digirati" type has both a high level of digitalization and management that fully meets the needs of digital transformation, this is what the authors call Digital Maturity.
The Digital Maturity Check by EY
This model offers 14 statements that cover 7 areas: Strategy, Innovation and growth, Customer experience, Supply chain and operations, Finance, Legal, Tax and HR, Information technology, Risk and cybersecurity, and People and organization.
After answering the statements, the results you're going to receive will evaluate the stage your company is in: developing, establishing, or leading. The results will be portrayed in a graph, along with a digital maturity index. You can try the assessment here.
Customers are providing an experience where clients can view the business as a partner, using their preferred channels to control their connected future.
The second dimension, strategy, is focused on how the business transforms/operates to increase its competitive advantage through digital initiatives.
Technology means the success of digital strategies to meet the customers' needs at a low cost. This is achieved by creating, processing, storing, securing, and exchanging data.
Operations mean executing and evolving processes and tasks utilizing digital technologies to drive strategic management and enhance business efficiency.
Culture, people, and organization incorporate defining and developing an organizational culture with talent processes to support progress.
Data evaluates the organization's ability to ethically and effectively use data and information assets to maximize business value.
Open Digital Maturity Model (ODMM)
ODMM is an assessment tool that evaluates the current digital maturity level of an organization. It's done against its own digital transformation goals and the performance of organizations that are more digitally mature.
This Digital Maturity Model is split into 6 dimensions: Strategic Dynamism, Customer Centricity, Digital culture, Talent & Skills, Innovation & Lean Delivery, Big Data and AI, and Technology Leadership.
Five key practices for a more digitally mature business
Based on a study conducted by MIT and Deloitte, digitally mature companies have five key practices in common:
Implementing fundamental changes in how they organize and develop workforces, stimulate workplace innovation and promote digitally minded cultures and experiences. In their study, 70% of respondents stated that their organizations are more organized around cross-functional teams.
Planning for the future. Respondents' approach to strategic planning is longer than the approach of those less digitally mature businesses. Almost 30% of them seeking out 5 years or more.
Balancing small digital experiments and enterprise-wide initiatives that offer business impact.  Digitally mature organizations can understand how to fund their efforts while acquiring digital skills. They can also keep them from deteriorating when faced with immediate investment needs.
Becoming talent magnets. If employees don't have opportunities to develop digital skills, they are more likely to leave. Digitally maturing businesses understand the need of attracting and developing digital talent.
Offering leaders the necessary vision to lead a digital strategy and committing resources to achieve this vision. These leaders are more likely to have an ambition for what their digital businesses can be. They can define digital initiatives as core components to achieving the business strategy
Three steps to improve digital maturity
1. Assess your current Digital Maturity & get your leadership's support
You need to know where your organization stands when it comes to digital marketing maturity. Assess your organizations' current status so you can start from there.
Developing your organization's maturity requires full support from your leadership. It demands a strategic direction, therefore the C-suite must be involved in this process.
2. Develop a Digital Transformation Strategy
Launching a digital transformation requires a strategy. It means looking forward into the future and determining where digital technologies could have the greatest positive impact.
3. Start Small
The biggest chance of success lies in small projects. Don't go chasing the big fish first, start small so you can manage things more easily.
What you should keep in mind is that having small projects can teach you how to tackle a bigger one. Do a small project for the sake of learning, not for an easy win.
Two key takeaways from this article
1. Digital maturity doesn't mean digital capabilities
Digital Maturity refers to your organization's ability to respond and take advantage of technological developments that change how the market functions.
Digital capability refers to what the digital business does, not just how, who, or which. There's a fine line that separates the two concepts.
2. The digital maturing process is continuously evolving
Enhancing your organizations' maturity is a gradual process that takes time. Check where your organization currently stands by using a Digital Maturity Model, and start small from there. It is a process where everyone, including your C-suite, must be deeply involved.
One conclusion
Digital Maturity isn't a "finish line" to cross, but rather a continuous improvement. Even if it takes time to develop, it helps your organization change its way of working. It will help you offer more value to your end-customers, as well as company-wide satisfaction.
Begin from where you're currently standing. If you notice that you'll be needing help finding the proper direction, you can always hire a digital agency.
***
About the author: Nicu Enache is an experienced marketer, digital consultant and intrapreneur. Driven by growth, he takes pride in providing the best focus and commitment possible. As a Senior Digital Marketing Consultant at Grapefruit, his goal includes accelerating digital transformation for large organizations in a strategic and prioritized way by creating exceptional digital user experiences that solve business problems and make people's lives easier. In addition to his goal, he is an Associate member at Chartered Institute of Marketing from the United Kingdom.