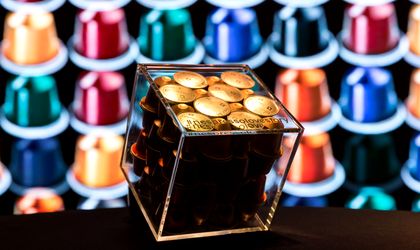 Earlier this year, MullenLowe Romania won the creative pitch organized by Nestle Romania and will offer multi-channel creative solutions for the Nespresso coffee brand. The two teams will continue to build creative projects for an exceptional coffee, sharing values and an innovative spirit that support the development of memorable campaigns for various coffee varieties and espresso machines in the Nespresso portfolio.
Since 2019, when the two teams started working together, MullenLowe Romania has been offering creative solutions based on data analytics and insights relevant to the Nespresso brand. The collaboration between MullenLowe Romania and Nespresso was strengthened by understanding the brand's innovative vision, the desire to turn coffee into a force for good and to engage everyone in connecting to a network that has coffee as its core, and quality, culture, care for nature and community as main pillars.
Over the next 3 years, to support and complement the multi-channel experience, the agency will provide strategy, creative, DTP, audio-video production services, as well as the production of materials for trade, print, branding, outdoor, digital and Social Media.
"The continuation of this partnership is a confirmation that our teams share a common vision in presenting the Nespresso values and our coffee brand. Our common objective will remain to promote the innovation and sustainability projects that make the Nespresso brand stand out at the top of super-premium coffee consumers' preferences", said Lidia Chiraches, Marketing Manager, Nespresso.
—
"We strongly believe in compatibility at creative and value level, that's why we are glad to continue this beautiful partnership with the Nespresso dream-brand, but also dream-team, for the next 3 years. A brand close to our strategic and creative DNA, Nespresso has enabled us, over time, to develop multi-channel campaigns, based on data analysis and relevant insights, that strengthen the brand's image. We hope to celebrate each year of collaboration with valuable and innovative projects, in the spirit of the Nespresso brand", added Andra Panaitescu, Client Service Director, MullenLowe Romania.
MullenLowe Romania Team: Anca Iuhas (Strategy Director), Andra Panaitescu (Client Service Director), Mara Grigorescu (Account Director), Elena Enciu (Account Manager), Andreea Matei (Account Executive), Silviu Antohe (Executive Creative Director), Florian Langa (Senior Copywriter), Dan Drăgan (Senior Art Director), Ana Gheorghe (Copywriter), Alexandru Ranete (Graphic Designer), Mircea Solomiea (Graphic Designer)